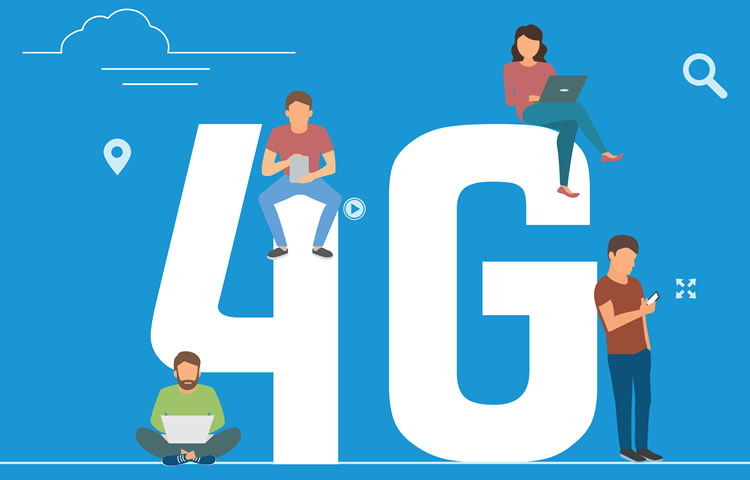 Three UK has deployed new 4G+ technology at 2,700 sites in the UK, aiming to boost mobile internet speeds by up to a third.
The operator has targeted areas where it is seeing growing mobile internet demand, such as London, Birmingham, Cardiff, Edinburgh and Glasgow.
Carrier aggregation and 4G+
The upgrade enables carrier aggregation, meaning Three's 4G spectrum bands can be combined to tap their full potential. The carrier aggregation feature can be deployed responsively in real-time when data is in high demand.
Three estimates that around half of its customers have devices that support the carrier aggregation technology but says all customers will benefit because of the capacity that will be freed up across the network.
Those who have capable devices will start to see a 4G+ symbol on their phone.
Dave Dyson, Chief Executive at Three UK, said: "Three customers are the highest consumers of data, with this trend expected to continue for several years. As we ready our network for 5G, we're moving quickly to put the right technology in place to deliver the most reliable mobile experience for our customers. This latest innovation plays a critical role in ensuring our customers will be able to make the most of their mobile devices, both now and in the future."
Towards 5G
Three UK called the implementation of the carrier aggregation technology "a crucial building block" for the development of its 5G network.
Further reading: What is 5G?
The 4G upgrade follows news last week that Three is working with 02 and SSE Enterprise Telecoms to use fibre to connect cell sites and masts in London. The companies say this marks another important step on the road to 5G because it will provide a fast, secure and reliable backhaul to their core networks. This will help networks cope with the much higher data demands expected when 5G arrives.
Three UK says that its consumers are particularly data-hungry, already consuming as much as three times the national average per month. By 2021, estimates suggest mobile users will each use up to 18GB of data per month.
A lot of the fibre cabling will be laid in Thames Water's wastewater network because this is a faster and cheaper option than digging holes to put it in the ground.
Further reading: How fast is 5G?