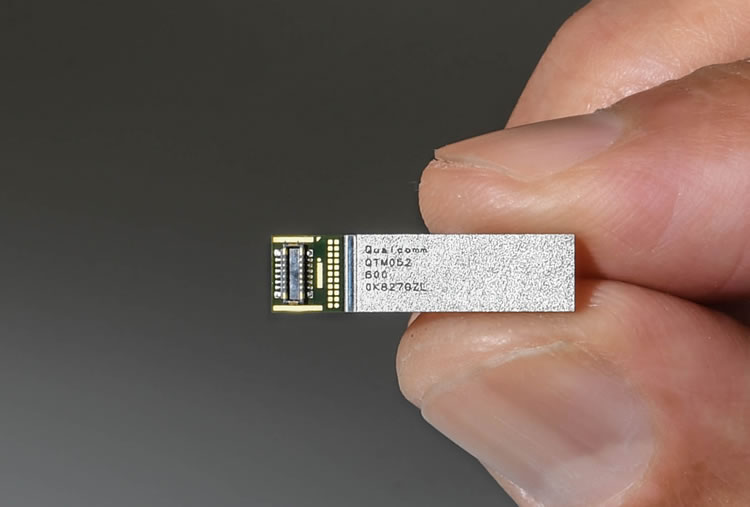 At this point there have been a lot of 5G tests from a lot of companies, but so far most of them haven't actually tested 5G using a smartphone or a smartphone-sized device. Vodafone though, just did exactly that in a UK-first.
In a partnership with Qualcomm and Ericsson, the mobile network conducted an 'over the air' lab test of 5G technology in a device with the same form factor as a smartphone.
The tests involved a Qualcomm Snapdragon X50 5G modem (the square device pictured below, which is likely to be found in many of this year's 5G phones), along with Ericsson radio equipment, including antenna modules (the rectangular device in the picture above and below) with integrated RF (radio frequency) transceivers, RF front-end and antenna elements. The lab tests, which are ongoing, should help ensure that 5G on mobile devices is as good as possible.
The tests are being conducted at Vodafone's Technology Centre in Newbury, Berkshire, but form part of Vodafone's UK-wide trial of 5G, which it's currently carrying out in Birmingham, Bristol, Cardiff, Glasgow, Liverpool, London and Manchester.
Thomas Noren, Head of 5G Commercialization at Ericsson said: "We're making headway on mobile devices as an integral part of the 5G ecosystem. Ericsson continues to drive the commercial readiness of 5G by future-proofing this ecosystem. Together with Qualcomm, we continue to advance the testing of 5G NR networks with mobile devices and support Vodafone in deploying 5G across the UK."
Four times faster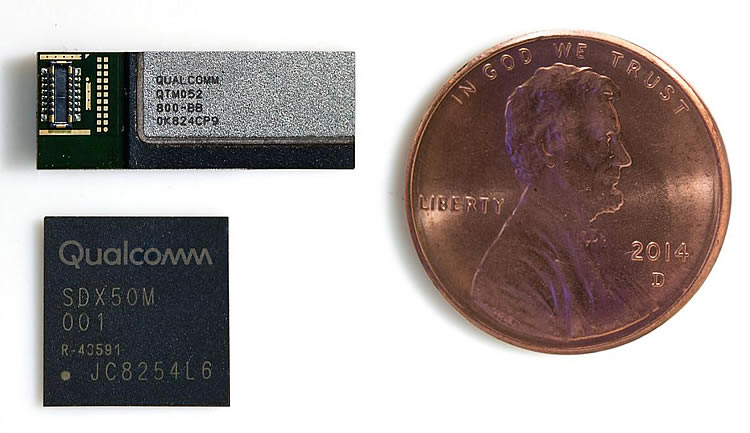 This follows hot on the heels of a test that involved downloading an hour and 45 minute-length movie over 5G, which was accomplished in a mere 24 seconds.
To put some perspective on that, Vodafone claims that the same movie took one minute and 35 seconds to download over fast 4G using carrier aggregation (essentially making it more like 4.5G). So in other words, 5G proved around four times faster than even the fastest 4G connection.
And that too is just the latest of many 5G tests from Vodafone. Other examples include carrying out the UK's first live 5G 3D holographic call and the UK's first 5G call over a live mobile network. Vodafone is expected to launch a commercial 5G service later this year, so you shouldn't have to wait too long to try it for yourself.