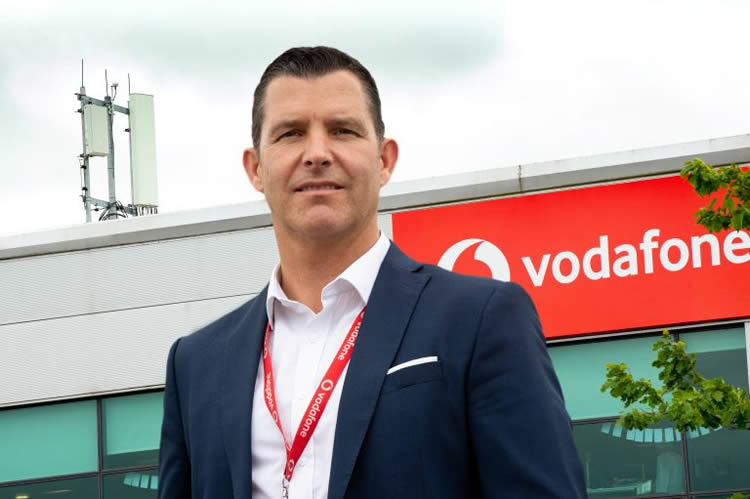 Vodafone has made a big 5G announcement, as it's just revealed that seven cities will become trial areas for Vodafone 5G later this year.
The cities in question are Birmingham, Bristol, Cardiff, Glasgow, Liverpool, London and Manchester, and the trials are set to begin between October and December 2018.
Vodafone claims this is the most comprehensive 5G trial announced to date, and adds that the trial will be used to test new 5G applications, including virtual and augmented reality in factories, hospitals and offices.
In advance of these 5G trials, Vodafone's engineers are already busy laying the groundwork for a 5G network at more than 40 sites in these cities.
Above shows James Hope, Head of Networks for the North, Vodafone UK, pictured with one of the new 5G base stations in Manchester.
A vision for the future
The trials are part of an ambitious plan that Vodafone has dubbed Gigabit UK and which envisions a UK where everyone can get speeds of one gigabit per second or more, wherever they are. It's a plan that will involve both the launch of a widespread 5G network and upgraded fixed broadband connections.
And speaking of Vodafone's 5G network, the company has additionally said that these upcoming trials should help ensure it's ready for a full commercial launch in early 2020.
That will likely put Vodafone ever so slightly behind EE and BT, both of which might launch in late 2019, but Vodafone is still in a strong position, having purchased the most 5G spectrum at the recent Ofcom auction, a purchase which Vodafone claims has allowed it to begin these widespread 5G trials, having already carried out an earlier trial with the spectrum.
It's worth noting also that these trial cities might well be among the first locations to get full 5G once Vodafone does launch it commercially. The company hasn't said as much but it would make sense given that it's being trialled in these locations, and given that they're major cities.
Vodafone UK Chief Executive Nick Jeffery said: "We want to make 5G and new fibre broadband services available to consumers and business throughout the UK, delivering a Gigabit society for all. We will also be bringing ultra-fast 4G to several hundred sites in hard to reach rural areas this year, building on our position as the network that offers the best voice coverage in the UK."