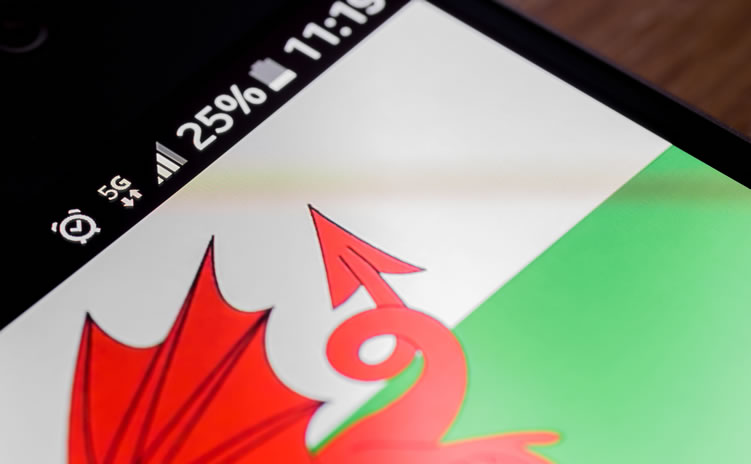 An expert group met this week to drive Wales' 5G agenda forward. The meeting was led by digital business growth agency Innovation Point.
The aim of the group's first meeting was to begin to shape and progress a national 5G programme for Wales. The goal is to position Wales as 5G leader as well as to support the UK's wider 5G strategy.
There are high hopes for 5G to be an enabler and accelerator for ongoing initiatives in Wales such as the Tech Valleys Strategic Plan, which is aimed at regenerating the area as a leader in emerging automotive technologies. City and Growth Deal partnerships are being rolled out across Wales and stand to benefit from 5G.
5G in Wales
South Wales also boasts the compound semiconductor cluster. It is a world-first for production of IoT devices on a large scale. Many of the devices made at the site will be crucial for bringing 5G applications to life.
In July, the UK government launched its Telecoms Infrastructure Review plan for connectivity at the Royal Welsh Show in Builth Wells
The government is investing £69million in superfast broadband across Wales. Monmouthshire is part of the 5G rural testbed and a £6 million investment has been made in a Local Full Fibre Network in Cardiff.
Wales' 5G board
The expert group is chaired by Simon Gibson CBE, Chairman at Innovation Point and the Alacrity Graduate Entrepreneurship Foundation and Chief Executive of Wesley Clover Corporation. Other members, spanning academia, science, technology and industrial sectors, include Mike Galvin, Swansea Bay City Deal; David Homer, Ericsson Worldwide; Dr Anil Shukla, QinetiQ Fellow; Phil Smith, IQE, Innovate UK, Tech Partnership, Digital Skills Partnership and Digital Economy Council; David Warrender, Innovation Point; Professor Paul J Tasker, Cardiff University; and Professor Matt Jones, Swansea University.
Simon Gibson said: "The potential of 5G is significant and presents a timely opportunity for Wales to improve economic performance, people's quality of life and the connectivity of our communities. The creation of this specialist group has been formed to ensure Wales is able to take advantage of the benefits created by 5G and establish areas where Wales can demonstrate original thinking and capitalise upon the resulting innovations."
Related: What are Compound Semiconductors?