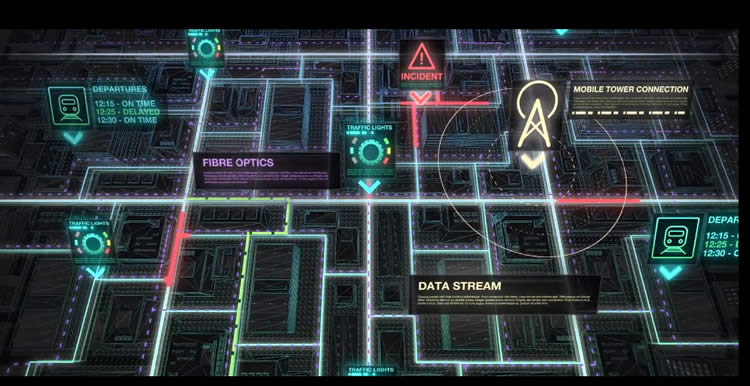 02 has signed an agreement with the Wireless Infrastructure Group (WIG) to roll out the biggest fibre-connected small cell network in Europe. The project is part of the Midlands Future Mobility initiative, the UK's largest connected and autonomous vehicle (CAV) testbed.
02's network, which will launch in 2020, will be the first region-wide 5G testbed in the UK. It will help to enable driverless vehicles and lay the foundations for 5G.
Neutral host infrastructure
The infrastructure will be delivered as a 'neutral host' model, meaning that it will enable services developed by 02 but will also be open to other mobile operators.
02 will provide connectivity on the 50-mile route between Birmingham and Coventry. The site will be a testbed to trial new technologies which could transform transportation over the next decade. A second phase of the project will see 02 develop advanced communication services for the testbed. 02 will also provide engineering support and design small cells along the route.
C-RAN
Last year, 02 and WIG also collaborated on deploying the UK's first C-RAN (centralised radio network) in Aberdeen. The new Midlands initiative will use the same technology. C-RAN technology is new to the UK but is used extensively in America. With C-Ran, the baseband processing for many cells is centralised. According to WIG, the benefits of this approach include improved performance through coordination between cells and cost reductions through pooled resources.
Brendan O'Reilly, CTO at O2, said: "Following our successful deployment of the UK's first centralised radio network (C-RAN) in Aberdeen, in partnership with WIG, we will be using this same cutting-edge technology across what we expect to be Europe's largest fibre connected small cell network. Mobile powers our modern world and 5G has even more potential to move Britain forward which is why we're excited to be working together with WIG to continue to build this technology into the fabric of our cities and communities."
5G CAV revolution
The government wants the UK to lead on autonomous vehicles and has a target for them to be in commercial use by 2021. To make this a reality, Innovate UK has launched a number of testbeds, including the one in the Midlands. As well as serving as test sites for the vehicles themselves, the initiatives are also aimed at laying the foundations for 5G connectivity.
A report earlier this year from 02, which looked at 5G's benefits to society, found that 5G-enabled transport systems could cut commute times by 10 per cent through reducing congestion. It also suggested that connected road systems could save the UK £880 million a year in lost productivity caused by congestion, as well as reduce CO2 emissions by 370,000 metric tonnes per year.