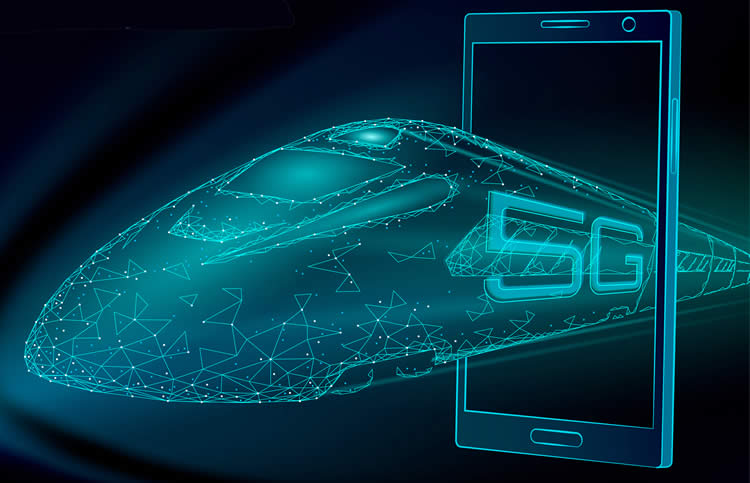 There could be some happier train commuters in the UK thanks to a partnership between rail operator FirstGroup and Blu Wireless that will bring 5G-powered Wi-Fi aboard trains. While 5G can't guarantee that trains run on time, it can certainly make the journey more enjoyable with faster Wi-Fi connectivity.
FirstGroup claims that the partnership will be the first use of 5G technology for railway systems in the UK that will not only improve customer connectivity on board but also support the railway infrastructure. FirstGroup's Rail Division will be the exclusive supplier of the Blu Wireless system, which will be rolled out this year initially on South Western Railway with trial services planned for the end of this year or early next year.
The project, which also includes Network Rail, the Department for Transport and the Department for Culture Media and Sport, will go some way toward a UK government ambition of improving connectivity on board trains to deliver 1Gbps to each train.
FirstGroup has been working with Blu Wireless for the last several years to develop a 5G trackside-to-train solution that would overcome the coverage limitations of 4G that makes it difficult to provide consistent broadband connectivity on fast-moving trains.
Hugh Clancy, First Rail's Commercial Director said: "I'd like to thank the many suppliers and partners who are making this project successful, especially the Department for Transport; we are working together to deliver a giant leap forward for our customers. With the ongoing support of Network Rail, this project will see South Western Railway become the UK's first 5G railway."
How it Works
The Blu Wireless 5G track-to-train system is deployed in millimetre wave spectrum in the 57GHz-71GHz band and designed for high-speed transport applications. The technology creates a moving point-to-point connection of 1Gbps per antenna. With multiple antennas, the system achieves multi-gigabit speeds. The Blu Wireless technology is also used in fixed wireless access (FWA) 5G use cases.
With FirstGroup, the company has developed an end-to-end system that comprises not only the 5G radio system – with low-power, small radios -- but also the accompanying trackside networking, new poles and mounts for on the trains and by the tracks, as well as developed new deployment methods.
Blu Wireless is also involved in other 5G transportation initiatives, including the AutoAir 5G testbed that is working on the development of connected and autonomous vehicles.
Useful read: What is 5G?