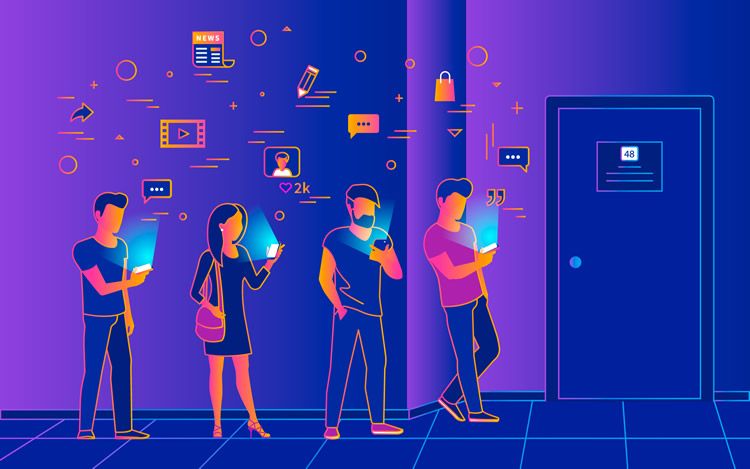 5G was a dominant theme at the world's largest consumer electronics show, CES, earlier this month. While news of 5G handsets and service launches was eagerly anticipated, one of the other interesting trends to emerge from the show was 5G storytelling. That is, how 5G technology will provide content creators in media and film industries new ways to bring stories to life.
The potential of 5G storytelling is bringing network operators and media companies together to develop new content applications and services. Verizon announced at CES that it will work with the New York Times on a 5G journalism lab as well as Walt Disney Studios in the media giant's StudioLAB. The National Geographic media company was also at the show and expressed interest in how 5G can improve storytelling as WARC reports.
As New York Times CEO Mark Thompson said during Verizon's CES press conference, "5G should enable us to bring rich multimedia to many more of our stories, more photos, more graphics, more video. More AR and VR, more sound…. The best journalism has always tried to give the readers a sensation of witnessing the news themselves."
Content creation
For content creators, 5G's high speed and low latency network capabilities offer the potential for more immersive experiences through technologies like Augmented Reality (AR) and Virtual Reality (VR) that can bring viewers into stories in new ways, as well as reach broader audiences through a wider variety of devices and high-speed networks.
In the UK, the BBC's Research and Development division is one of the organizations working on the 5G Smart Tourism testbed to develop enhanced tourism experiences through AR and VR at attractions in Bath and Bristol. The group is developing an application that would provide 360-degree video of the Roman Baths in Bath to show visitors what it really looked like before and after the Roman period. Such technologies will give historians new ways to tell stories of the past.
According to a recent Ovum study, commissioned by Intel, new immersive and interactive "experiences" enabled by 5G will generate revenue up to $1.3 trillion (£0.9 trillion) by 2028 for media and entertainment industries. The report notes that the growth will primarily be driven by higher content consumption thanks to 5G's higher speeds – including mobile advertising, home broadband and TV. But immersive and new media applications that have yet to be developed are forecast to generate more than $67 billion (£51 billion) annually by 2028.
Whether it's film, journalism, marketing, advertising or broadcasting – 5G storytelling could change the way consumers consume and interact with content.