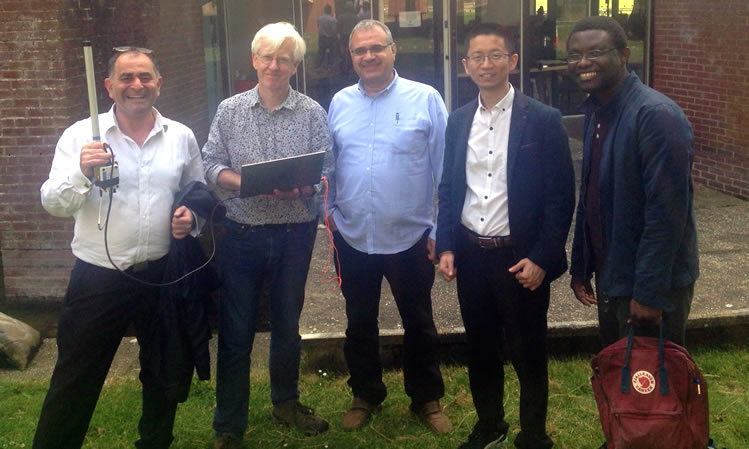 One thing 5G could be very good for is improving broadband speeds, and the University of Sussex in collaboration with Plum (a telecom consultancy firm) has just put that to the test, successfully delivering broadband speeds that are 100 times faster in the process.
The tests involved 5G signals travelling indoors and are among the first of their kind, but they're important, as they help demonstrate that 5G could be key to rolling out fixed fibre broadband rapidly and affordably across the UK.
While speeds outside of lab conditions may not be as much as 100 times higher than normal broadband, they are likely to be at least 20 times faster than 4G.
The future is FWA
And when it comes to broadband specifically, 5G could power Fixed Wireless Access (FWA) technology, which would allow a single mobile base station to provide broadband to numerous homes, delivering peak data rates of up to 1Gbps, while being much cheaper than it would be to lay cables into all these homes as traditional fibre broadband would require.
Richard Rudd, director at Plum Consultancy, said: "Customers rightly will want assurances about the effectiveness of 5G in a real-life setting and the University of Sussex provides an excellent setting for such a test. The recent tests provided data which is allowing us to model the complicated ways in which the signals interact with buildings and trees, so that indoor signal coverage can be predicted with more confidence."
These recent tests were carried out using spectrum in the 3.5GHz band, which was recently auctioned by Ofcom – so it's the same spectrum as will be used by networks when 5G arrives, which it's likely to start doing in late 2019 or 2020.
But it won't just be 3.5GHz spectrum that the networks use, as Ofcom also plans to auction off spectrum in the 3.6GHz - 3.8GHz and 700MHz bands, and is considering other bands too, so there should be plenty of capacity for all the different things 5G is likely to be used for.
Useful read: How fast is 5G?