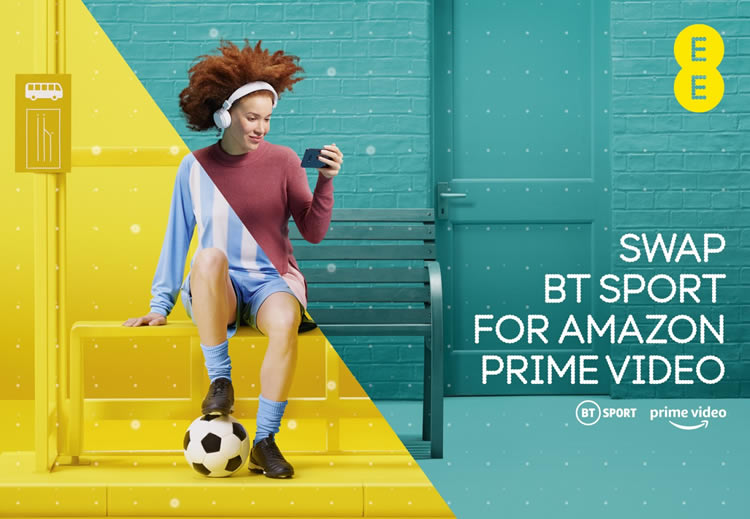 When EE launched 5G it also overhauled its plans, giving customers more choice and control over what they got for their money through what it dubbed Smart Plans, and now, customers have even more choice, as EE has just added Amazon Prime Video and a Gamer's Data Pass to the plans.
Smart Plans come with a selection of swappable benefits that customers can choose from, getting at least one benefit on 4G plans and two on 5G. These can be changed out at any time, so you're not committed.
As of today you can choose a subscription to Amazon Prime Video as one of your swappable benefits. This is usually priced at £5.99 per month, and it gives you access to a massive and ever-growing library of films and TV shows, including Amazon originals, like The Boys and The Grand Tour.
The Gamer's Data Pass meanwhile is valued at £7.99 per month, and lets you use as much mobile data as you want for Pokémon Go, Harry Potter: Wizards Unite, FIFA Mobile, and Star Wars: Galaxy of Heroes, without it coming out of your allowance. That includes streaming them to Twitch.
Six benefits to choose from
These join the existing swappable benefits, which include access to BT Sport, a Video Data Pass and Music Data Pass, which let you use unlimited data on select video and music services respectively, and a Roam Further Pass, which lets you use your allowances in the US, Canada, Mexico, Australia and New Zealand.
These are a great way to make the initially high cost of 5G more palatable, as is EE's Upgrade Anytime service, which allows customers to upgrade to a new phone before their contract is up.
Other networks are taking a different approach, with Three for example promising to offer 5G at no extra cost – so you don't get the same selection of extras, but in theory you won't be paying as much either. It remains to be seen which approach will prove the most popular.
Related link: Check out EE's 5G coverage and roll-out plans