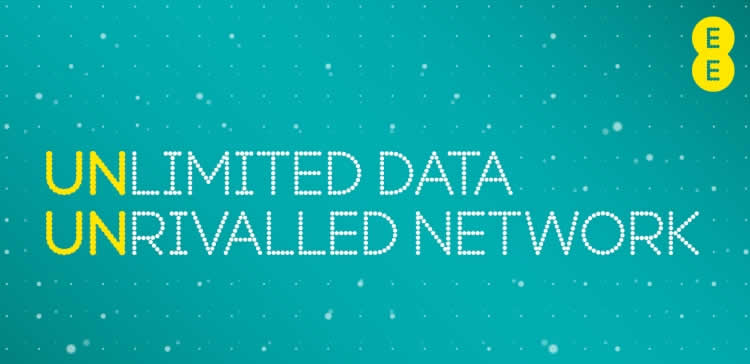 EE has just made itself more competitive with Three and Vodafone (both of which offer unlimited data) by launching unlimited data plans of its own.
These are available on both 5G and 4G, with 5G SIM-only plans coming in at £44 per month, while unlimited 5G with a handset starts at £69 per month. In both cases you also get access to three swappable benefits, such as an Amazon Prime Video subscription and a Roam Further Pass, with these benefits valued at up to £25 per month.
EE's 5G unlimited data plans also give you at least 100GB of giftable data each month, with 5G unlimited data Pay Monthly plans upping that to 120GB. This allows you to gift that much data to additional lines linked to your account.
Edward Goff, Marketing Director at EE, said: "If you want an unlimited data plan, you should get it on the UK's best network, with the coverage and speeds that let you make the most of it. Our new unlimited range offers customers the ultimate smartphone experience in more places across the UK than any other network, all with no speed caps and great swappable benefits like Amazon Prime Video and BT Sport."
The benefits are similar on 4G, but plans only come with two swappable benefits and 100GB of giftable data. However, pricing is of course lower on 4G, with SIM Only unlimited data plans starting at £34 per month (with no swappable benefits) or £39 per month (with two), and at £64 per month on Pay Monthly with a phone.
Check out the unlimited data deals here
A paid upgrade
These differing prices are worth emphasising, as on Three, 5G is set to come as standard, meaning you won't pay any more for unlimited data on 5G than you would on 4G.
Still, with swappable benefits and the ability to upgrade anytime, EE offers extras Three doesn't. Not to mention the fact that it already has 5G available, which Three doesn't quite yet – except for home broadband.
It's worth noting that EE has also rolled out unlimited 5G and 4G data on business plans, so whatever your needs, EE likely has a plan to suit.