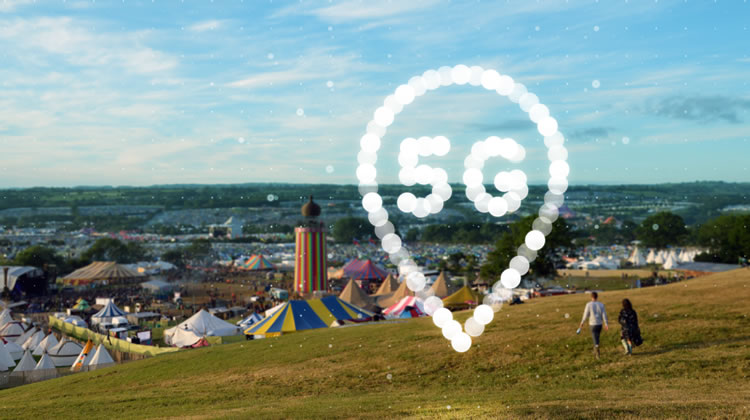 Festivals are one of the things 5G could really help with, as there are many thousands of people all consuming data in a small space, and thanks to EE, visitors to this year's Glastonbury festival will be among the first to try 5G.
Along with 2G, 3G and 4G signals, EE will be installing temporary masts capable of broadcasting 5G on the festival site, making Glastonbury the UK's first 5G festival.
Of course, there won't be many if any 5G phones available in the UK yet, but that's not a problem as EE is broadcasting 5G as a Wi-Fi network, so you can connect to it like any other Wi-Fi network on your old 4G phone and still take advantage of superfast speeds.
Massive data demands
It should come in handy too, as EE predicts that festival-goers will use more than: 70 terabytes of data over the course of the weekend. That's the equivalent of:
784 million Instagram posts
or 19 million downloads of Pyramid Stage headliner Stormzy's 'Shut Up' track.
It's also a figure that's 40% higher than the 54 terabytes consumed at the festival in 2017 – showing that data demands are rapidly growing and 5G is a much-needed upgrade.
As well as 5G, EE will be on-site offering superfast charging stations and swappable power bars, so you can charge on the move and swap your depleted charger for a fresh one once per day. EE is also helping with development of the Glastonbury 2019 app, which will be available from May.
Bringing 5G to Glastonbury is just one of many 5G plans from EE, with the network planning a proper commercial launch of the service in 16 cities this year. This festival first is also just one of a number of 5G firsts that we're starting to see. Huawei for example is also working on creating the first 5G-powered smart hotel.