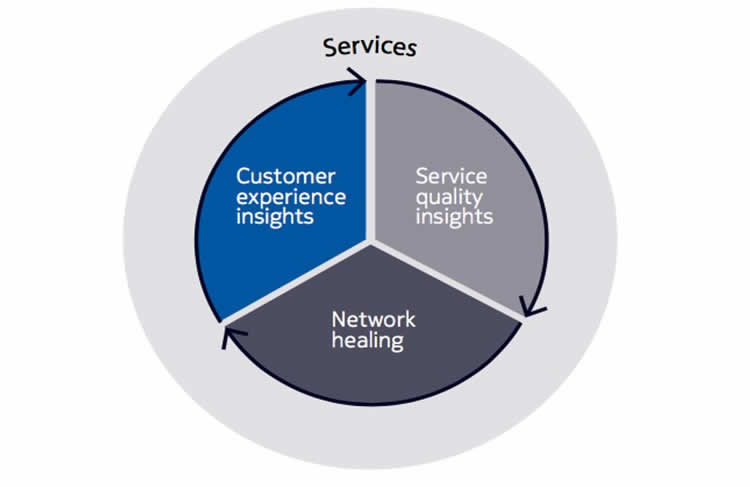 O2 wants to transform its traditional Network Operations Centre (NOC) into a Service Operations Centre (SOC) so that it can take a more customer-centric approach to network operations. The operator is trialling Nokia's evolved SOC platform and services to support the transition.
The eSOC platform will allow O2 to monitor services proactively and in real-time, according to the vendor. That is, the operator will be able to improve individual customer experiences by spotting and resolving network problems before a customer notices any service degradation. Rather than reacting to network issues, O2 wants to be proactive in optimising its customers' experiences.
The platform leverages automation, artificial intelligence, machine learning and analytics to speed operational processes so that operators can more rapidly detect, diagnose and fix network issues.
Nokia claims that the eSOC platform proactively detects more than 90 percent of service problems. Other results include 50 percent fewer service-related complaints, 50 percent faster service restoration and a 5 percent increase in service usage, according to Nokia.
Differentiating in competitive markets
O2 clearly hopes to achieve such results with the implementation of the eSOC platform for its 32 million customers. Its parent company, Telefónica, has already implemented SOCs in Argentina, Chile and Germany.
In the UK, the move is viewed as a way for O2 to differentiate itself in an intensely competitive market as well as prepare its back office for 5G services, which will require more dynamic service operations due to the diverse range of services that can be offered – from enhanced mobile broadband to massive Internet of Things connectivity.
While O2 has not stated exactly when it plans to launch commercial 5G services, it appears to be targeting 2020 or later. At the end of 2018, O2 began testing Massive MIMO in London with Nokia, which is a key technology for achieving the targeted speeds of 5G networks. The operator also launched a 5G testbed at the O2 arena in London last year.
As O2 transforms its legacy NOC into an advanced SOC, the operator is staking out territory in prioritizing customer experience ahead of new 5G offerings.