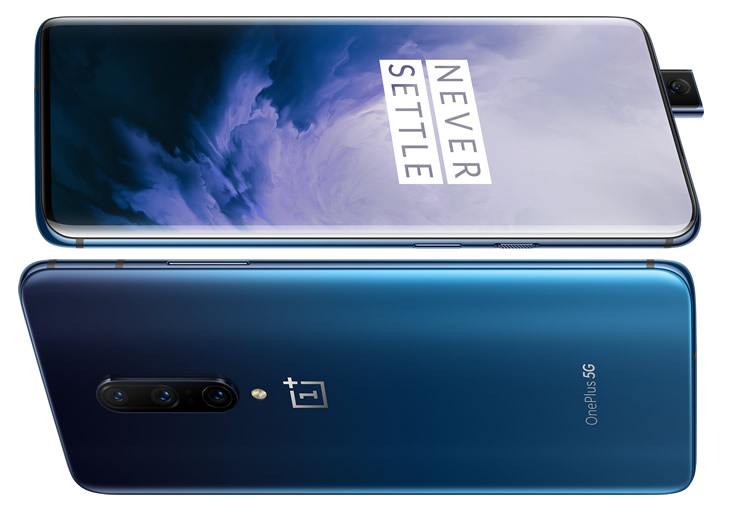 We knew OnePlus was working on a 5G phone and now we know what it is, as the OnePlus 7 Pro 5G has been announced. But not only has it been announced, EE has revealed that it will be the first network in the world to offer the phone.
An exact date for when EE will stock the OnePlus 7 Pro from hasn't been given, but the network has said the phone will be offered as part of "its 5G launch service this summer" so we imagine that it will be offered from when EE's 5G service is available – which it's set to be "imminently" - or very soon after.
The OnePlus 7 Pro will be an EE exclusive in the UK, with Marc Allera, CEO of BT's Consumer division, saying:
"5G will provide a new era in connectivity on the move, giving customers the best mobile experience they've ever had, and opening up a whole new world of connected possibilities from AR to high definition video and gaming. We're working with OnePlus, which – like EE – is a pioneer in its field, to exclusively offer the OnePlus 7 Pro 5G to our customers. Through our partnership, these customers will be there on the first steps of the UK's amazing 5G journey."
A flagship in every way
So what exactly does the OnePlus 7 Pro offer besides 5G? Plenty. It has a huge 6.67-inch 1440 x 3120 Fluid AMOLED screen with a pixel density of 516 pixels per inch and a 90Hz refresh rate. That latter point is something almost no other phones offer, and a feature which should make the OnePlus 7 Pro 5G feel smoother than rivals.
It also has a stunning all-screen design, with an in-screen fingerprint scanner and a pop-up selfie camera. Speaking of the camera, there's a triple-lens one on the back, with a 48MP main lens, a 16MP wide-angle lens and an 8MP telephoto one.
The phone also has a 16MP front-facing camera, a big 4,000mAh battery with fast charging, a top-end Snapdragon 855 chipset and lots of RAM – OnePlus hasn't yet confirmed how much it will ship with, but the 4G version of the OnePlus 7 Pro comes with between 6GB and 12GB.
The OnePlus 7 Pro 5G also has a ten-layer liquid cooling system to keep it cool even when you're pushing it to its limits, plus stereo speakers and plenty of storage.
We don't know what EE will charge for the phone yet, but we'll be sure to update you as soon as we learn. And there's an outside chance you won't have to pay anything, as the network has announced that it will upgrade fifty of its first OnePlus 6T customers to the OnePlus 7 Pro 5G and a 5G plan at no extra cost.