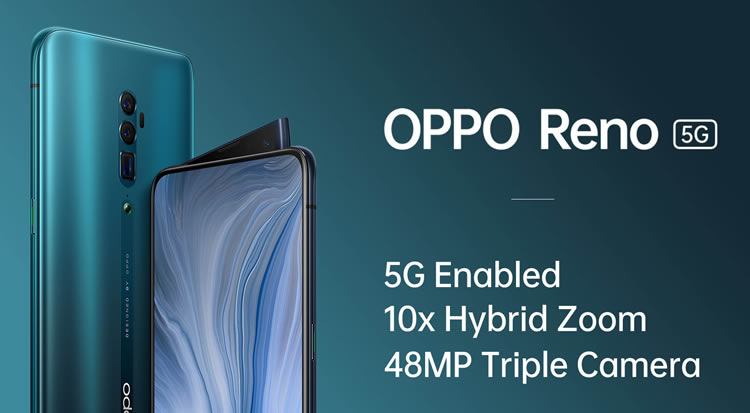 O2 has just expanded its selection of 5G phones with the Oppo Reno 5G, a handset which has a lot going for it, starting with a low price, at least by 5G standards.
The Oppo Reno 5G is available on a range of O2 5G plans, including £45.28 per month on a 36-month contract for 5GB data with a £30 upfront payment.
However, these are O2's custom plans, meaning you can tailor the upfront cost, monthly cost, contract length and data limits to your liking – as well as changing your data allowance month to month, according to what you need.
A powerful camera and an unusual design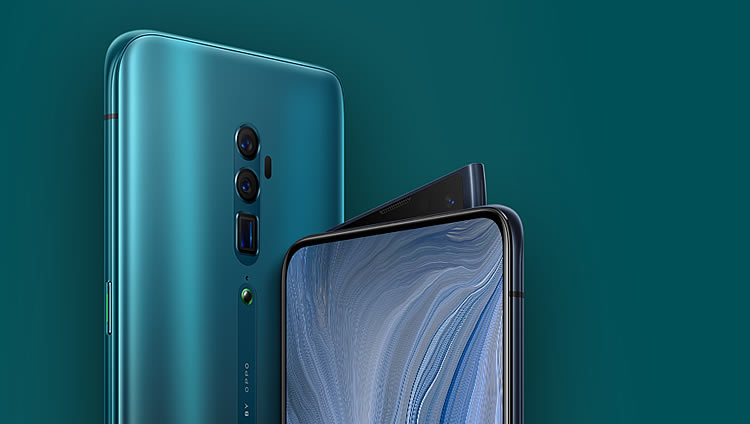 The Oppo Reno 5G is still far from cheap, of course, but even beyond offering 5G this is an impressive phone, notable for its 13MP periscope lens with 5x optical zoom and 10x hybrid zoom. For comparison, most flagships have just 2x or 3x optical zoom, if they let you zoom at all.
That means you can get much closer to distant subjects, and that lens is backed up by a 48MP main camera and an 8MP ultra-wide one. The front camera impresses too, not so much for its 16MP resolution as for the fact that it pops out of the top of the phone, with a shark fin-like design.
It's an unusual look, and it allows the Oppo Reno 5G to have an all-screen front, so there's nothing to distract from its 6.6-inch 1080 x 2340 AMOLED screen.
The Oppo Reno 5G also has top-end power, with a Snapdragon 855 chipset, 8GB of RAM and 256GB of storage. Plus there's a big 4,065mAh battery and an in-screen fingerprint scanner. So the Oppo Reno 5G is a true 5G flagship.
Not alone
It's available in Ocean Green on O2, and joins the Samsung Galaxy Note 10 Plus 5G, Samsung Galaxy S10 5G, Samsung Galaxy A90 5G, and Xiaomi Mi Mix 3 5G, which were already available on the network.
Before digging out your credit card, remember that 5G isn't yet widely available. So far O2 offers it in parts of Belfast, Cardiff, Edinburgh, London, Slough and Leeds. But coverage is sure to expand rapidly, so the Oppo Reno 5G will make for a decent future-proofed choice whether there's 5G where you are now or not.
You don't have to buy the Oppo Reno 5G on O2 though – it's also available from EE, while a selection of other 5G phones can be found on Vodafone and Three, the latter of which doesn't yet offer 5G for mobile, but will do soon.