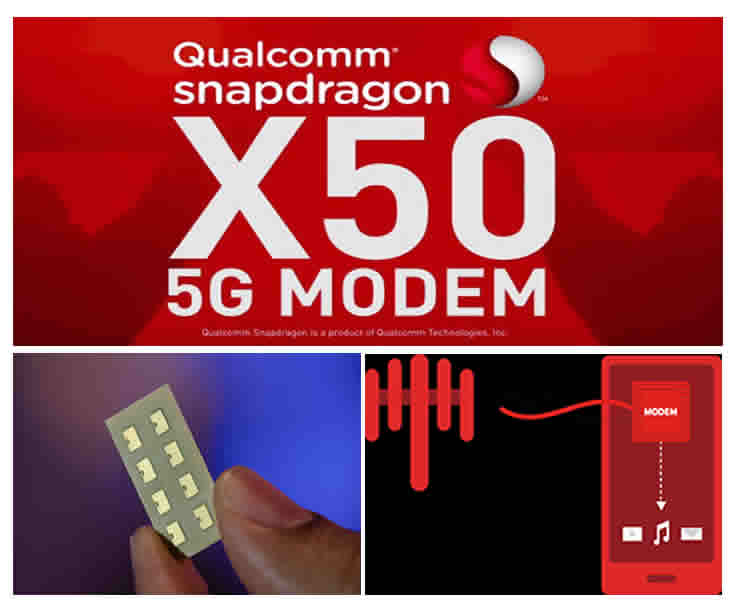 If you need a sign that 5G is well on the way you need look no further than Qualcomm, which has just announced the first commercial 5G modem chipset solution.
Dubbed the Snapdragon X50, it will support peak download speeds of up to 5 gigabits per second, and it's designed to help mobile device makers build the first wave of 5G devices, as well as aiding mobile networks with early 5G trials and deployments.
By the time 5G is commercially available we'll probably have even newer and better modems, but the X50 could be used by manufacturers when testing devices on a live 5G network, to gain insight into integrating 5G technologies into smartphones and other compact devices.
The Snapdragon X50 will initially support millimetre wave (mmWave) spectrum in the 28GHz band, and its use of mmWave spectrum – which 5G will be reliant on – means it's ideally positioned to help mobile networks conduct lab tests and field trials of 5G technologies.
"The Snapdragon X50 5G modem heralds the arrival of 5G as operators and OEMs reach the cellular network and device testing phase," said Cristiano Amon, executive vice president at Qualcomm Technologies, Inc., and president at QCT.

"Utilizing our long history of LTE and Wi-Fi leadership, we are thrilled to deliver a product that will help play a critical role in bringing 5G devices and networks to reality. This shows that we're not just talking about 5G, we're truly committed to it."
The X50 achieves 5G speeds through Multiple-Input Multiple-Output (MIMO) antenna technology (which essentially just means combining multiple antennas).
That's coupled with adaptive beamforming and beam tracking techniques, which help ensure reliable and speedy mobile broadband performance when there's no line of sight to the base station.
Sampling for the Snapdragon X50 is expected to begin in the second half of 2017, while commercial products could begin integrating it during the first half of 2018.