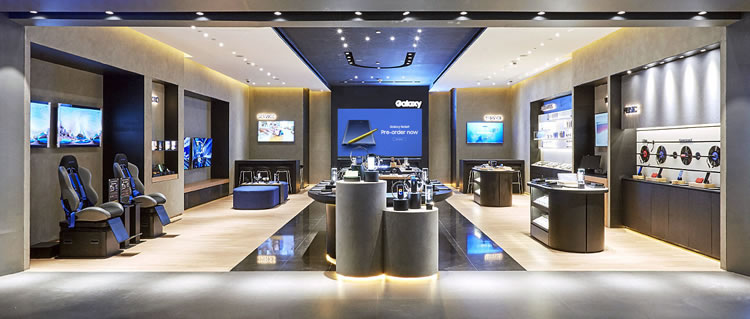 Samsung is rumoured to be preparing a special 5G variant of its next flagship smartphone.
According to a new Wall Street Journal report, the Samsung Galaxy S10 will launch in an astonishing four variants. Among these variants will be a super-sized model code-named 'Beyond X,' and the key spec for this handset will be 5G connectivity.
Alongside the ability to connect to the next generation mobile network, this Beyond X model of the S10 will reportedly pack a huge 6.7-inch display and six cameras - two for selfies, four for normal shots. Other reputable reports claim that the new S10 range will have a fingerprint scanner embedded into their displays.
The Samsung Galaxy S9 was unveiled at a special event in late February, so we can probably expect to hear more about this 5G follow-up in around three months time. Indeed, the WSJ claims that the new 5G Galaxy S10 will be announced in mid-February.
As for where the 5G Samsung Galaxy S10 will launch, the report claims that it will be dependent on 5G network availability. Looking at how the dates are lining up, we're not entirely confident that the UK will be receiving this special 5G model of the S10.
The aforementioned Samsung Galaxy S9 hit shops earlier this year in mid-March, which would suggest that the Samsung Galaxy S10 will be launching some time in early March 2019. According to the UK government's 5G strategy, as well as statements from local operators, 5G won't start rolling out in this country until late 2019.
Samsung is said to be in talks with AT&T, T-Mobile and South Korean networks about 5G Galaxy S10 availability, which suggests that the manufacturer is targeting the US and South Korea as potential launch markets.
Even with a potential release mere months away, Samsung faces stiff competition from the likes of OnePlus, Oppo, and Xiaomi to be the first to market with a 5G-ready smartphone.