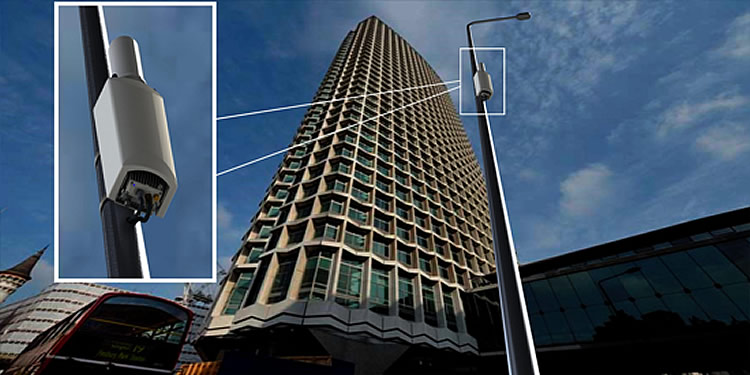 Small cells – the compact, low-power mobile base stations that are set to be at the heart of 5G networks – will soon get some much needed recognition, as the SCF (Small Cell Forum) has now opened the Small Cell Awards 2019 for entries.
The awards will be held on May 21st at the Small Cells World Summit World in London, and will be judged independently by industry experts, analysts and journalists.
Ahead of that, the SCF is looking for entries from the whole industry, for awards categories including:
Excellence in Commercial Deployment (Urban)
Excellence in Commercial Deployment (Enterprise)
Excellence in Commercial Deployment of Rural, Remote and Temporary Small Cells
Outstanding Innovation in Small Cell Technology or Architecture
Outstanding Innovation in Small Cell Business Case
These awards and others will be up for grabs, with the entry period closing on Midnight of March 29th.
Of the awards, SCF Chair, David Orloff said: "This year, for the first time, we look to recognise and honour companies working in critical features of nascent 5G networks, in which small cells will play a central role. We welcome entries from Forum members and the wider telecoms community, and I am always fascinated by how these awards track trends within our industry – highlighting brilliant efforts by organisations big and small."
Plenty of candidates
In the UK there are already a number of examples of Small Cell infrastructure and development, some of which could be candidates for these awards.
For example, CityFibre and Arqiva have announced the UK's largest pilot of wholesale, 5G-ready small cell infrastructure, which involves a 15km high-density fibre network and over 90 cabinets, to be constructed in Hammersmith & Fulham.
Then there's NIST (the National Institute of Standards and Technology), which has devised a way to select and evaluate the optimal antenna designs for any given small cell.
Maximus Networks meanwhile has recently announced plans to invest over £150 million in a national network of more than 2,000 interactive street hubs, which, as well as including small cells for mobile infrastructure, would also offer Wi-Fi, rapid device charging and more to the general public.
These are just a few examples of the many exciting small cell developments in the UK, so it will be interesting to see which if any are recognised in the Small Cell Awards.