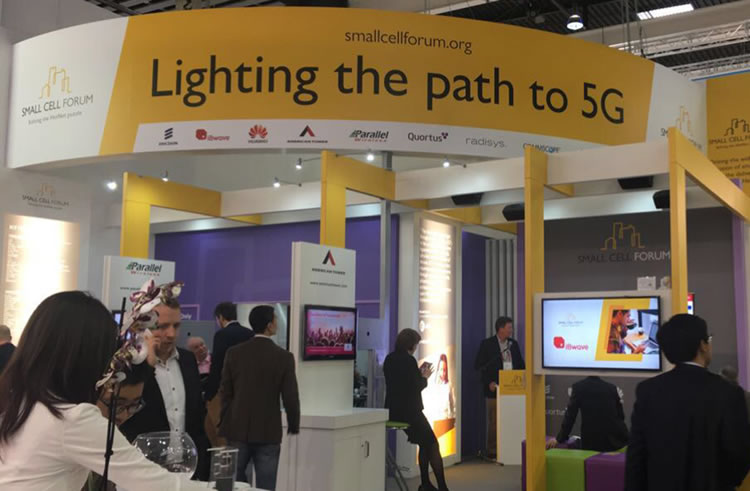 The Small Cell Forum has carried out an in-depth survey into small cell deployment and the results paint a mixed picture across the world, with Europe (and presumably the UK) seemingly falling behind some other regions.
It found that thanks to lower regulatory barriers relating to cost, deployment processes and site approvals, deployment rates of small cells in North America are expected to increase by 92% per year between 2017 and 2019, while in South East Asia deployment rates are expected to rise by 74%.
The global average meanwhile is 68% and the report highlights Europe specifically as a region that's lagging behind both North America and South East Asia. The report expects as things stand that Europe won't start experiencing a higher rate of deployment until around 2022-2023, then continuing to accelerate through to 2025, but by that point 5G will have been available for years.
The upshot being seemingly that work needs to be done here to improve ease of deployment, particularly when it comes to costs.
Making changes
Indeed, the changes didn't happen on their own in North America and Asia – the Small Cell Forum claims to have made "considerable efforts" in those regions to improve regulatory processes.
In the enterprise market, the report specifically highlights lower operating costs, a clear framework for how cost and risk are shared between operator and enterprise, and a clearer ROI (return on investment) case as being key to a faster deployment.
For non-residential small cell deployment, we could be looking at anywhere from 7.1 million small cell units to 11.4 million having been deployed globally by 2025, depending on how well all these factors are addressed.
That's a big difference and could have a major impact on the early days of 5G, as 5G networks will depend on a large number of small cells. We are already seeing small cells being installed in the UK, but seemingly not nearly as many as there could or should be.
So it sounds like the Small Cell Forum and other industry bodies have a lot more work to do – hopefully some of which will lead to a change in regulations in the UK and the rest of Europe.