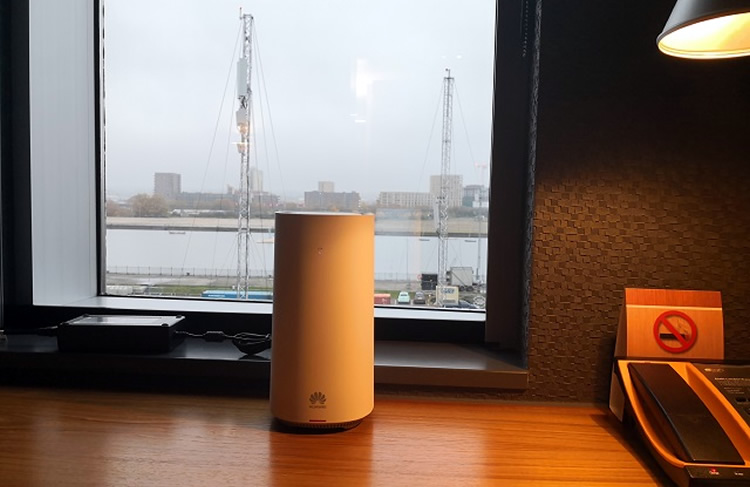 Three and Huawei took to the 2018 Huawei Mobile Broadband Forum in London to demonstrate one of the major ways we're likely to use 5G – home broadband, demonstrating its potential using Huawei's latest home broadband routers, which are the first 5G commercial terminals in the world.
While there's no information on how high speed the demonstration was, the companies are expecting final 5G home broadband services to deliver maximum download speeds of 2Gbps, with an average of 1Gbps for a single user. That's not just far faster than 4G speeds, but also far faster than most fibre broadband.
Indeed, recently Three commissioned a report that found that average current broadband speeds in the UK are just 46.2Mbps, though the same report suggested that 5G home broadband might initially be 80-100Mbps. That's still very fast, but some distance short of these latest estimates, so don't expect to be getting 1Gbps speeds on day one.
Take games and video to the next level
Three's demonstration with Huawei used Three's 100MHz C-Band spectrum and allowed attendees to experience things like cloud gaming and 4K video streaming.
Those are things that fast home broadband is capable of already, but that 4G would struggle with and that 5G should make even faster and smoother, not to mention opening up the possibility of even more demanding media applications, like streamed 8K video.
It's no surprise that Three was involved in this test, as the company has already said it plans to launch a 5G home broadband service in the second half of 2019 and has previously noted that 5G broadband won't just be faster than fibre in most cases, but that it could also be cheaper (both to roll out and for customers).
Of course, home broadband is just one application of 5G, and Three and Huawei will apparently work together on other 5G service tests across the UK, with a focus on train stations and other densely populated areas. Expect to hear news on those trials soon, as a full commercial launch isn't far off – Three, EE and BT have all said they're launching in some form in 2019, and EE has even announced which cities will be first to get its 5G service.