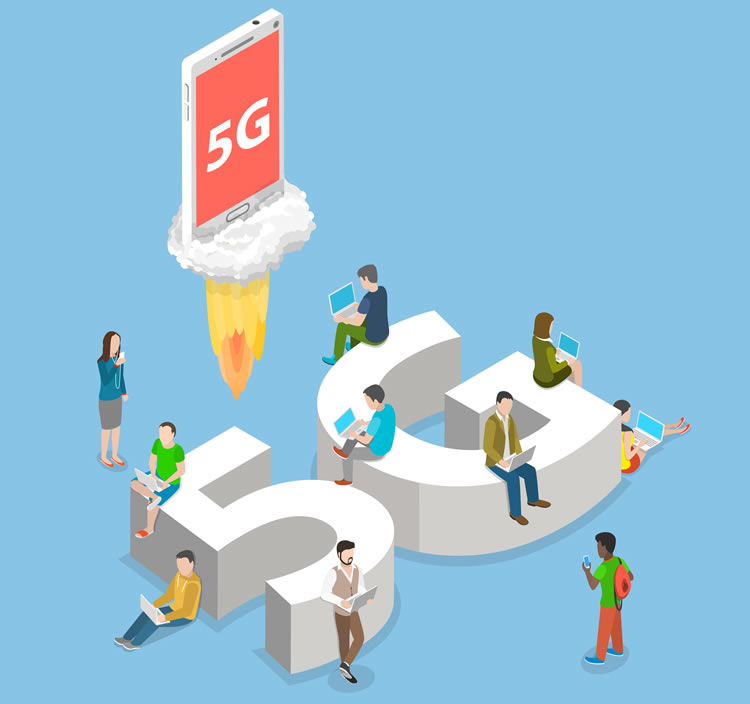 It's not just towns and cities that will benefit from 5G, and Vodafone is already rumoured to be working on bringing 5G to Manchester United's Old Trafford stadium.
That's according to The Mail on Sunday, which adds that Vodafone is currently in talks to install high-speed fibre optics to get Old Trafford 5G-ready, so the work presumably hasn't started yet, but if it goes ahead it could apparently make the stadium one of the first UK sites to get 5G.
It's an upgrade that could be hugely beneficial in a number of ways. For one, it could give spectators access to faster, more reliable mobile data – as current networks can sometimes struggle under that amount of traffic in a small space.
Holograms and VR
However, a source apparently said that it could also be used to conduct TV interviews with players on the pitch using holograms of presenters who are actually in the studio. Given that Vodafone has already made a holographic call over 5G that's not so far-fetched.
Other possible uses for the tech could be to allow fans to watch matches in virtual reality, and to improve the speed of video assistant referee technology, but that's all just speculation for now.
Other 5G stadiums coming too ?
Assuming Vodafone does bring 5G to Old Trafford it might not stop there. The network already has a 4G presence at Wembley, Craven Cottage and Anfield stadiums, so these may well one day get a 5G upgrade too. Though for now nothing – even an upgrade to 5G at Old Trafford – is to be confirmed. 5G.co.uk contacted Vodafone who declined to comment at this time.
What we do know is that Vodafone will be rolling out its 5G network in some places from later in 2019. Among the first regions to benefit Vodafone has listed the Lake District and Cornwall, but it's also running 5G trials in Birmingham, Bristol, Cardiff, Glasgow, Liverpool, London and Manchester, so those cities might be among the first locations to get a proper 5G network too.