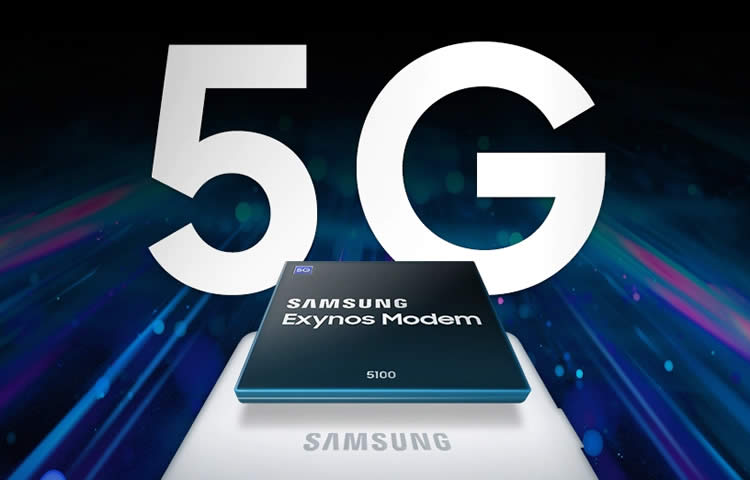 We're expecting a whole bunch of 5G phones to launch in 2019, but it looks like Samsung and LG could be among the first to release 5G handsets, as a new report suggests that both companies will look to launch a 5G phone at MWC 2019 in February.
That show specifically takes place from February 25-28, though companies often make big announcements the day before it officially starts.
This news comes PulseNews, citing "industry sources", and it's believed that Samsung's 5G phone will be a 5G version of the Samsung Galaxy S10. That's likely to be the best-selling Android handset of 2019 and with Apple not likely to embrace 5G until the following year it could also be the best-selling 5G phone of 2019.
It's not entirely surprising that Samsung might be one of the first to launch a 5G phone. This isn't the first rumour of it and the company has already announced a 5G Exynos modem (pictured above), which may well be used in its upcoming handset.
LG's handset meanwhile might be the LG G8 ThinQ, according to the report, though given the timing it might just as well be the LG V45 ThinQ, since LG launched a new model in its V range at MWC 2018. In any case, it's likely to be one of the company's major flagships that packs 5G.
You'll probably be able to buy them, but you might want to wait
That's good news as it also means that these 5G phones might be widely available, rather than being limited to certain countries.
Having said that, it's worth noting that the UK is unlikely to have any 5G networks until later in 2019, so even if you can buy these phones you might not initially be able to fully benefit from them.
And by the time the UK does have 5G connectivity, LG and Samsung are likely to have some competition in the space, as OnePlus, Huawei and other companies are all likely to launch 5G phones at some point in the year. So 2019 truly could be the year of 5G.