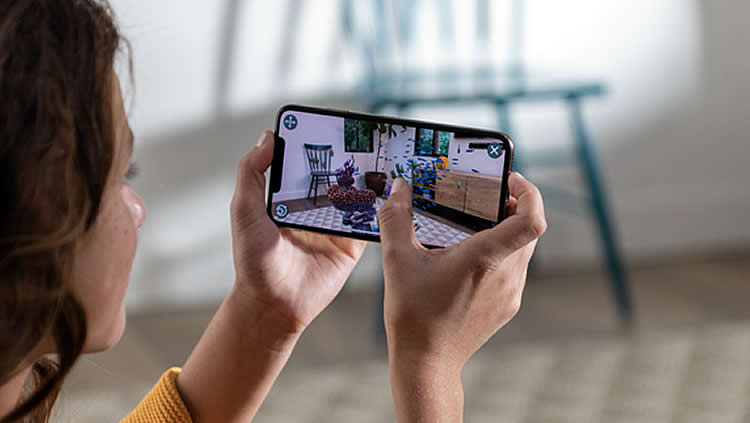 Apple has been slow to adopt new network standards with its iPhone range in the past, so when can we expect the company to join the 5G revolution?
Do any of the current iPhone models support 5G?
No, none of Apple's current or previous iPhone models, including the iPhone XS and XR, support 5G, and they never will because they require a hardware upgrade to connect to 5G networks.
The iPhone XS and XS Max do support faster network performance than any previous iPhone, with support for Cat 16 Gigabit LTE, which is a very fast form of 4G. Cat 16 is capable of attaining peak download speeds of 1Gbps, or 1,000Mbps. Cat 16 Gigabit LTE capability will potentially provide a two to three-fold increase in 4G network speeds compared to the iPhone X and iPhone XR, both of which pack lesser Cat 12 LTE modems.
This elevated performance is starting to enter the orbit of 5G. However, current expectations are that true stand-alone 5G will ultimately offer speeds of up to 10 to 20 times as fast, and will incorporate a range of new technologies and spectrum frequencies that will dramatically improve response times and capacity.
The iPhone XS is fast, then. But it's not at 5G speeds. And that's a situation Apple should want to remedy soon, as a survey reported by Barron's shows "strong interest" in a 5G iPhone, with 18% of participants saying they'd pay $1,200 for such a phone. In contrast, 2019's upcoming 4G models seemed far less appealing. So 5G could be a huge deal for Apple.
When will an Apple launch an iPhone 5G?
The next iPhone is expected to unveiled in September, but early indications suggest it won't support 5G and consumers will have to wait until 2020 for the iPhone 5G to arrive.
Multiple analysts - including Ming-Chi Kuo, who has a great track record - have predicted as much, but even in 2020 it might not be widely available – Forbes predicts that "it could be that significant volumes may not be available until 2021".
However, Kuo has recently said that he expects all three 2020 iPhone models to support 5G, according to MacRumors, suggesting there will be no shortage of them.
This would also presumably mean there would be a relatively affordable 5G iPhone available then, alongside the pricier models. Kuo adds that he believes all three of them will support both mmWave and sub-6GHz spectrum, essentially meaning they'd support all possible 5G frequency bands.
The fact that we probably won't get a 5G iPhone until late 2020 isn't that surprising. While Apple often leads the way with its design innovations, it's famously slow to adopt new third-party connection standards. Historically, the company tends to wait until new standards are relatively mature and well on their way to mass-market adoption before it considers implementing them.
Apple's handling of the switch to 3G and 4G provides ample evidence of this. The company didn't equip the first iPhone with 3G connectivity when it launched in 2007, despite the fact that the first commercially available 3G networks had gone live globally in 2002 and 2003. It wasn't until the launch of the appropriately named iPhone 3G in 2008 that Apple adopted the by then well-established mobile network standard.
Apple was similarly late to the party when it came to 4G. By the time the 4G-ready iPhone 5 hit the market in 2012, consumers had already experienced around two years of 4G Android phone releases.
Even the aforementioned iPhone XS with its Cat 16 Gigabit LTE support arrived a good year and a half after the Samsung Galaxy S8 did likewise.
However, while 2020 is looking likely, it is far from guaranteed. Cowen (an investment firm) has claimed that it might be too late for Qualcomm – which is making the modems - to get them ready in time for a 2020 launch, while UBS analyst Timothy Arcuri had previously said for example that "there is an increasing likelihood that Apple will not be able to launch a 5G iPhone next year [2020]" - though this was before Apple's legal troubles with Qualcomm – which threatened to hold things up further - were fully resolved.
And while 2020's 5G iPhones are set to use Qualcomm modems, further down the line Apple looks set to make its own, as it has acquired most of Intel's smartphone modem business in a $1 billion deal.
What other phones are 5G Ready?
A number of Android phones with 5G support are now available, including the Samsung Galaxy S10 5G, OnePlus 7 Pro 5G, LG V50 ThinQ and more.