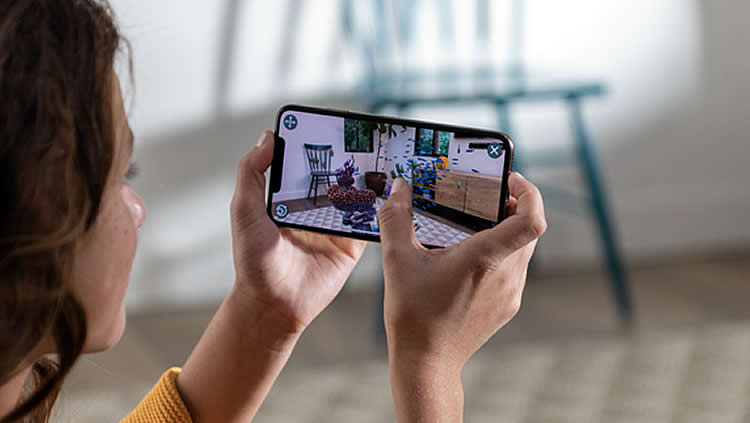 At a special event held in September 2018, Apple launched three new iPhone models. But while the iPhone XS, iPhone XS Max, and iPhone XR pack some noteworthy new features, 5G connectivity isn't among them.
This may come as a surprise to those who observed Apple's boasts about significantly faster network performance from its new phones.
So what's the deal with the iPhone and 5G? Why hasn't Apple jumped aboard the next-gen network bandwagon nice and early? For answers to these questions and more, read on.
The iPhone XS is fast, but it's not 5G
Both the iPhone XS and the iPhone XS Max (but not the iPhone XR) boast much faster network performance potential than any previous iPhone. But they're still technically not 5G-ready.
Rather, the two flagship phones have support for Cat 16 Gigabit LTE, which is a very fast form of 4G. Cat 16 is capable of attaining peak download speeds of 1Gbps, or 1,000Mbps.
In terms of the new iPhone, this Cat 16 Gigabit LTE capability will potentially provide a two to three-fold increase in 4G network speeds compared to the iPhone X and iPhone XR, both of which pack lesser Cat 12 LTE modems.
Useful read: What is Gigabit LTE?
This elevated performance is starting to enter the orbit of 5G, or at least its nebulous early definitions. However, current expectations are that true 5G will offer speeds of up to 10 to 20 times as fast, and will incorporate a range of new technologies and spectrum frequencies that will dramatically improve response times and capacity.
The iPhone XS is fast, then. But it's not at 5G level.
Useful read: How fast is 5G?
Apple's wait-and-see approach
In fairness to Apple, even preliminary 5G services are only just starting to roll out in limited form in a few parts of the world as of April 2019, and they aren't available in the UK yet. So, will the next iPhone contain 5G compatibility when it's announced towards the end of this year?
We can't be sure of Apple's plans - the company is famously secretive - but the likelihood seems fairly low.
While Apple often leads the way with its design innovations, it's famously slow to adopt new third-party connection standards. Historically, the company tends to wait until new standards are relatively mature and well on their way to mass-market adoption before it considers implementing them.
Apple's handling of the switch to 3G and 4G provides ample evidence of this. The company didn't equip the first iPhone with 3G connectivity when it launched in 2007, despite the fact that the first commercially available 3G networks had gone live globally in 2002 and 2003.
It wasn't until the launch of the appropriately named iPhone 3G in 2008 that Apple adopted the by then well-established mobile network standard.
Apple was similarly late to the party when it came to 4G. By the time the 4G-ready iPhone 5 hit the market in 2012, consumers had already experienced around two years of 4G Android phone releases.
Even the aforementioned iPhone XS with its Cat 16 Gigabit LTE support arrived a good year and a half after the Samsung Galaxy S8 did likewise.
With experts predicting that 5G won't even start to attain mainstream penetration until 2020, it would seem highly unlikely that Apple would consider a 5G iPhone before then, and rumours back that up, as we explain below.
5G iPhone news and rumours
There isn't much in the way of news and rumours about a 5G iPhone yet and that in itself suggests we might not see one before 2020.
What we have heard also paints that picture. It's been specifically rumoured that Apple will launch a 5G phone in 2020, powered by an Intel modem, and more recently the company has suggested that it's currently working out which 5G modem to use, with options from Samsung, Intel and MediaTek seemingly being the front-runners.
Since then, the same site that said Apple was using an Intel 5G modem has now said (citing a source familiar with the matter) that Intel is missing deadlines in the modem development and is unlikely to have it ready in time for the 2020 iPhone, likely to land in September 2020.
Intel for its part has replied saying: "as we said in November 2018, Intel plans to support customer device launches in 2020 with its XMM 8160 5G multimode modem."
So it sounds like if it really is making 5G modems for Apple it fully intends to have them ready in time, despite what this latest rumour suggests.
But we're still not certain that Intel even is making them – though it's the most obvious choice, since it already makes the company's 4G modems.
As noted above, Apple was seemingly also looking at Samsung and MediaTek as options as well or instead, so if Intel isn't making the modems or isn't able to get them ready in time, another company might do.
But the source that said Intel is struggling has also said that neither Samsung nor MediaTek are likely to be in a position to supply the modems in 2020.
Timothy Arcuri (a UBS analyst) concurred, saying in a research note: "We do not believe [Intel] will be ready with a single chip backward compatible 5G modem, while others like Samsung/MediaTek are unlikely solutions either technically (MediaTek) or practically (Samsung)."
A Qualcomm modem might be a technical possibility, but with Qualcomm and Apple currently stuck in a legal battle (detailed below) that seems unlikely too. Having said that, according to Axios, Qualcomm has said it would support Apple if it gets the call, so we can't rule Qualcomm out completely.
All the options have also been laid out by Cowen (a financial services firm) in conversation with Bloomberg, and none sound promising, with the company saying that Apple's first option is to "launch 18 months after 5G competition with an inferior modem from Intel likely without mmWave capabilities."
Alternatively Apple could "source a 5G modem from chief competitor Samsung," which would probably come only on "tough commercial terms." While using a 5G modem from Huawei is "off the table as an option," due to security concerns, and "MediaTek's stack is too far behind in terms of timeline." It also suggested that even if Apple did turn to Qualcomm it might now be too late to get the modems ready in time for 2020's phone.
So not only is no one talking about a 5G iPhone in 2019, currently some sources suggest we'll be waiting until 2021 and the iPhone 13 (or whatever it lands as), so the news isn't promising. Don't give up hope of seeing a 5G iPhone in 2020 though, since Intel (if it is indeed working on it) seems confident that it will get the job done.
The first 5G phones
The world's biggest mobile chip maker Qualcomm unveiled the first mobile 5G modem in October 2016. It's called the Snapdragon X50, and some phones such as the Samsung Galaxy S10 5G, have already launched with it (not that you can buy them in England yet).
That's one of a number of 5G phones that have already been announced. Others include the likes of the Huawei Mate X and Xiaomi Mi Mix 3 5G. Most can't be bought anywhere yet and none can be bought in the UK, but we will start seeing some land here at the same time as 5G networks launch in the UK, which could be as soon as this summer.
At the Snapdragon X50 launch event, Qualcomm even provided its own 5G smartphone reference design. This handset was notable for featuring a tiny millimetre wave antenna, which will be a necessary feature of any early 5G phone hoping to connect to the higher 28 GHz frequency.
As noted above, Apple and Qualcomm have been at serious loggerheads of late, to the tune of a multi-billion dollar lawsuit. As of last year's iPhone XS, Apple no longer uses any Qualcomm chips in its phones, so it's unlikely that the X50 will make it into an iPhone.
This dispute is related to the licensing fees that Qualcomm charges for the use of its chips, and it's not alone on that front. As highlighted recently by Nokia the cost of adopting early 5G modem technology is set to be huge for any company. Apple is unlikely to be keen on paying a premium for access to unproven and (initially at least) scarcely used 5G modem technology, regardless of the supplier.
Still, Qualcomm's reference design hints at what a major effort the first 5G iPhone will be for Apple's fastidious designers. Apple famously agonises over every spare millimetre in its devices, so you can bet that the introduction of a 5G modem will prompt a major redesign - whether that be internal, external or both.
With all that in mind, we're not expecting Apple to join the 5G party until late 2020 at the earliest.
Useful read: What is 5G?