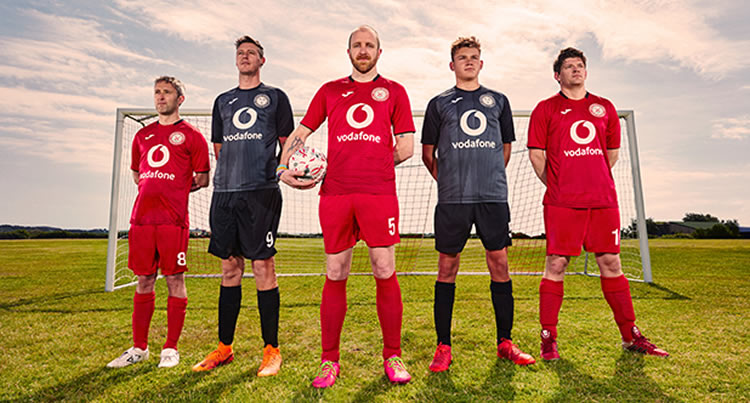 The business leaders in the sporting industry understand that delivering new and exciting fan experience is the key to success. Not only will it boost fan engagement but also team morale, leading to better sports performances. So, where does 5G come in?
Research from Vodafone tells us that 5G will drive these new and exciting experiences for fans, transforming the industry for the better.
Sports industry jumps aboard the 5G train
Vodafone carried out this 5G research to understand the opinions of business decision-makers in the sports industry. Vodafone found that 76% of these decision-makers will use 5G as a tool to innovate their daily operations. 74% believe that it will allow them to meet the rising fan expectations and provide an even more exciting sporting experience.
76% also believe that 5G will have a much larger impact on fan experience than 4G did, thanks to the super-fast speed, 100x that of what we have today. This percentage also agreed that 5G will lead to high fan engagement by utilizing video live-streams, mixed reality experiences and real-time access to information.
5G technology will have a huge impact
Anne Sheehan, Director of Vodafone Business UK, said: "Sport is an area where 5G technology will have a huge impact. It has the potential to transform the fan experience; change the way sports organisations operate, open up new revenue opportunities; and help athletes improve their fitness and training programmes."
Many could overlook 5G's potential impact in sport but in an industry where real-time results and live-streaming really matters, the faster network could make dramatic improvements.
A game-changer
Fan experience isn't the only thing at the forefront of sports leader's minds. 30% want to focus on innovation, 30% on player performance and 27% on talent. Thankfully, 5G can offer solutions to these problems also. The speed and reliability of 5G allows for endless innovation whilst new training methods could be devised to boost player performance. Furthermore, highly engagement fans can often lead to better performance.
70% of sports leaders believe that the sports industry is behind others when it comes to adopting new technology. This could be seen as true, VAR was only introduced in football in 2017, despite the technology being available for much longer.
It is positive to see a collective agreement to embrace 5G in the sports industry and it could truly revolutionize the way we watch sports.
Recent vodafone articles