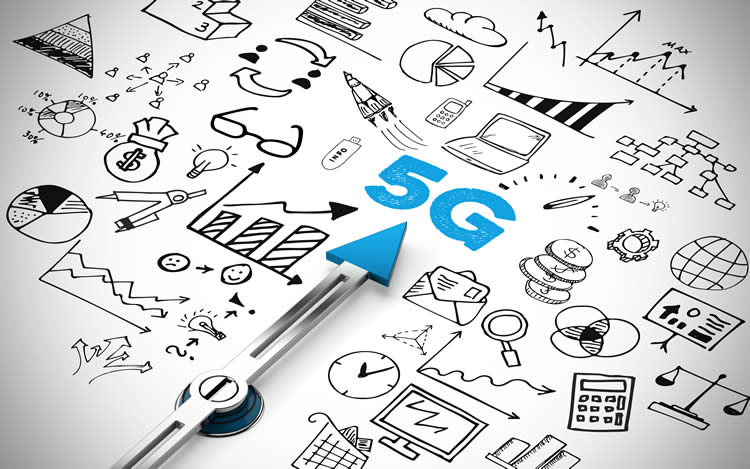 Seven UK SMEs (small and medium-sized enterprises) have been selected to receive funding of up to £10,000 to help develop 5G in the UK and to demonstrate the value that smaller, regional companies can bring to the technology.
The SME Technology Partners, chosen by the University of Surrey's 5G Innovation Centre (5GIC), represent various aspects of 5G technology and its route to the commercial market. They demonstrate a wide range of different applications for the technology's use. The seven UK companies receiving the funding along with their disciplines are:
Blu Wireless : Advanced, carrier-grade unlicensed mmWave, 5G technology: demonstration of the use of unlicensed 60GHz 4Gb/s links for providing CCTV and residential connectivity.
CBNL : 26GHz mmWave connectivity covering the entire University of Surrey campus and providing mobile backhaul and fibre-grade GB/s FWA (fixed wireless access)
Cardinality : Big data: Leveraging Machine Learning, Advanced Analytics and Open APIs for Location Intelligence and Content Caching.
Eptomical : Vehicle of the future: Collect and present data to and from cars and road side units over multiple access technologies including 5G, LTE and 802.11p vehicle to vehicle communications.
Estatom : Internet Of Things: Object Database Management System & Integrated Development Environment for IoT applications, with dashboard to show status.
Lime Microsystems : Software Defined Radio with new type of silicon, the field programmable RF device for flexible very low-cost future 5G base stations.
Paramus : 5G SDN Platform – Highly automated, lightweight, dynamic, Cloud platform based on OSGi. Resilient, easy to install, operate and maintain.
Something special
One of the key reasons these companies were selected for the grants was that they were seen to be "doing something special" with 5G, and demonstrating the broad range of benefits that the technology will bring.
The companies will use the money to integrate their products into 5GIC's 5G testbed.
One of the aims of this initiative is to gather best practices on how SMEs can be better assimilated into the 5G landscape – the 5GIC believes they are crucial to achieving 5G success in the UK. The next phase will look to broaden the scope through bringing more SMEs on board and using their technologies on a wider scale.
Demonstrating value
Professor Rahim Tafazolli, Founder and Director of the 5G Innovation Centre, said he welcomed the new SME Technology Partners and was "delighted at the diversity of ideas". He said: "The University has received a lot of public funding for the testbed from the Department for Digital, Culture, Media & Sport (DCMS) and wanted to show good 'value for money' not just by delivering the contract in full but finding ways to spread the benefits to SMEs."