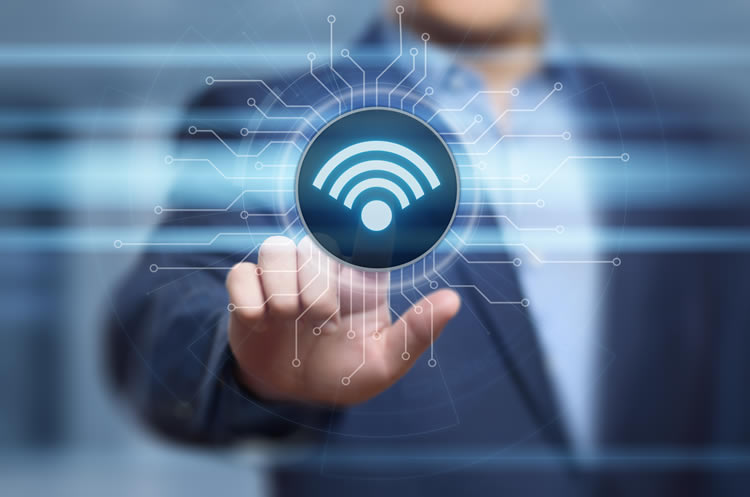 Next-generation Wi-Fi technology 802.11ax could facilitate the delivery of some 5G use cases earlier than expected, according to a new whitepaper from the Wireless Broadband Alliance (WBA).
Today, almost 70% of smartphone data is carried over Wi-Fi networks, in many cases complementing cellular coverage when there's a weak signal. In its definition of the 5G core network, 3GPP has also highlighted the need for the ability to better integrate Wi-Fi networks, alongside 5G New Radio (NR).
The WBA's whitepaper, Enhanced Wi-Fi – 802.11ax Decoded, claims that 802.11ax can not only speed up the roll-out of 5G but could also expedite the implementation of key 5G use cases, and therefore ROI. Potential applications include industrial IoT, smart cities, smart stadiums and more.
802.11ax: what's new?
New features in 802.11ax include: multi-user MIMO uplink and downlink to boost capacity in the case of multiple devices being used simultaneously – e.g. public venues and high-density buildings; dual-band frequencies supporting 2.4GHz and 5GHz, allowing new spectrum to be leveraged; flexible channel sizes and resource units so operators can use dedicated channels for specific purposes and network requirements; and a new Target Wake Time feature which allows IoT devices to 'sleep' at scheduled times to save battery.
The WBA notes that 802.11ax is backwards compatible, speeds up time to market and offers return on investment.
"Investment in 802.11ax offers operators and enterprises a compelling proposition to dramatically accelerate the delivery of 5G use cases, at a much lower cost," said Tiago Rodrigues, General Manager at the WBA.
"However, it shouldn't be viewed as 'just the next evolution in Wi-Fi technology' that can complement cellular. The WBA has developed this paper as part of its venture to raise awareness of 802.11ax as a standalone technology, providing new capabilities which can be used by the entire industry to address a whole new set of opportunities and use cases."
Where next for Wi-Fi?
A number of parties have recently suggested that 5G could be bad news for Wi-Fi.
The latest Disruptive Innovations report from Citi warned that products such as Wi-Fi and Ethernet could be displaced by wireless 5G alternatives. Citi said that 5G would offer all the same attributes, with the added benefit of being mobile.
O2 also commented recently that emerging technology Li-Fi is a "serious contender to Wi-Fi". Li-Fi, short for 'light fidelity', transmits data via visible light instead of the radio waves. O2 is also currently trialling Li-Fi at its headquarters in Slough.
Read the WBA's whitepaper : Enhanced Wi-Fi – 802.11ax Decoded