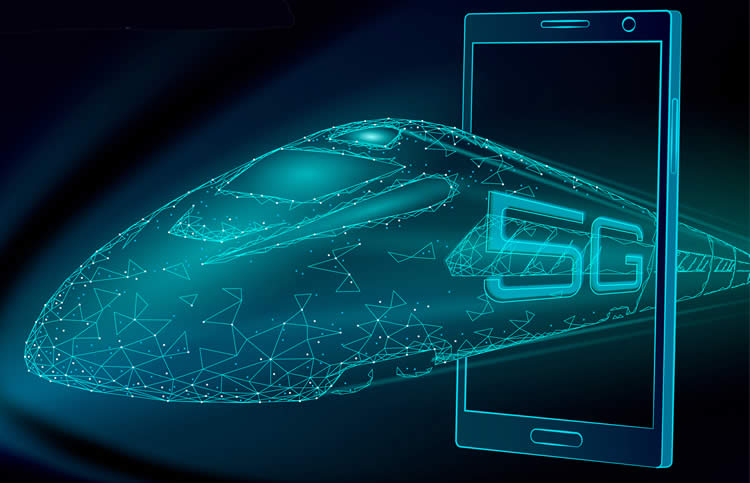 Blu Wireless has announced that it has raised £12.7 million in a growth funding round, with the money set to be used to scale the deployment of devices exploiting the company's HYDRA mmWave technology.
This will happen across a range of 5G applications, benefitting telecoms companies, high-speed transportation, and Industry 4.0.
This deployment will happen in many regions across the world. Indeed, Blu Wireless is already working with telecoms infrastructure companies and leading semiconductor companies in the UK, the US, Japan and mainland Europe. For example, in the UK it's working to bring 5G-powered Wi-Fi to FirstGroup's trains.
Blu Wireless CEO, Henry Nurser, said: "The strong financial foundation that our investors are giving us will be crucial to our ability to work with our partners to deliver large scale mmWave 5G deployments across a number of key markets.

"Working closely with our partners and their customers, we are seeing a diverse and growing range of emerging applications for our technology – whether it be for drone-to-drone communications or private enterprise networks. We'd like to thank all our shareholders for their continued support at this pivotal commercialisation phase."
From strength to strength
This latest round of funding was led by Arm, Calculus Capital, Kendall and MGL, and Guinness Asset Management, but it's not the first batch of money the company has raised for use on 5G projects. Last year, for example, Blu Wireless was awarded funding from the University of Surrey's 5G Innovation Centre (5GIC) to help develop 5G in the UK.
Blu Wireless was also recently named as a Key Innovator by the European Commission, and it's no wonder the company is going from strength to strength – it claims to offer cost-efficient, reliable and low power connectivity, allowing it to "significantly lower barriers to entry" for 5G applications for stakeholders and accelerating deployment.