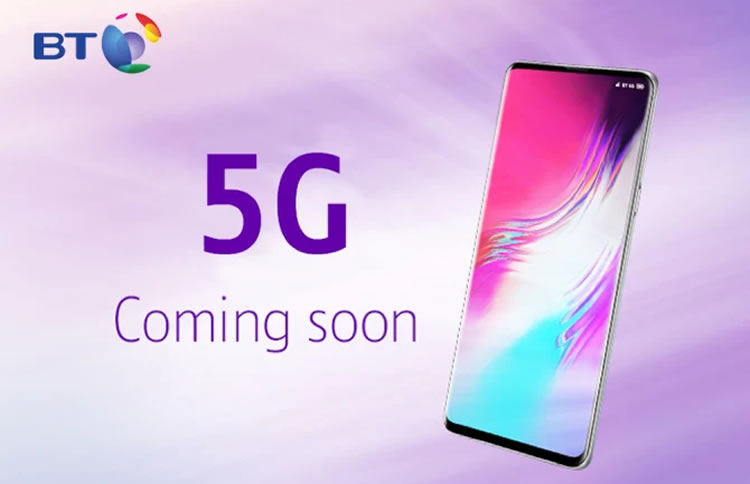 BT has revealed that its 5G network will be launched in Autumn, potentially making it the third network to offer one, following EE and Vodafone.
It will be available in the same places as EE's, unsurprisingly since BT owns EE, which means that at launch there will at the very least be partial 5G coverage in London, Cardiff, Belfast, Edinburgh, Birmingham and Manchester, with busy parts of Glasgow, Newcastle, Liverpool, Leeds, Hull, Sheffield, Nottingham, Leicester, Coventry and Bristol set to get BT (and EE) 5G by the end of 2019, for 16 locations in total.
BT has additionally said that customers of BT Plus will be the first ones given the chance to upgrade to 5G – though it's not clear how much longer everyone else will have to wait.
Converged mobile and broadband package
By offering 5G on BT Plus, the company has also claimed that it will be the first provider to offer 5G as part of a converged mobile and broadband package. BT Plus already gives customers access to both its 4G and home broadband service – and if there's a fault with your broadband it will give you unlimited mobile data and a Wi-Fi Mini Hub until the problem is solved. So adding 5G to that mix could be a major boon.
Marc Allera, CEO of BT's Consumer division, said: "We're bringing together the best fibre and mobile connections to help keep our customers connected, both on the go and at home. Launching 5G for BT customers will give them the opportunity to experience the fastest mobile speeds in the busiest areas of the UK, and our BT Plus customers will have the first opportunity to sign up for 5G."
Fast and reliable
BT has also said that its 5G service will offer customers the "fastest, most reliable mobile connections" a claim which is seemingly based on the fact that BT will deliver it alongside "the UK's fastest 4G network and biggest Wi-Fi network."
We don't yet know what 5G phones BT will stock, but its selection might mirror EE's, which sells the OnePlus 7 Pro 5G, Samsung Galaxy S10 5G, Oppo Reno 5G and LG V50 ThinQ.
And while we noted above that BT could be third to launch 5G in the UK, it will be competing with Three, which has also announced plans to switch its 5G network on at some point in August. At the time of writing EE is the only UK company with a live 5G network, but Vodafone will be launching its service on July 3rd.