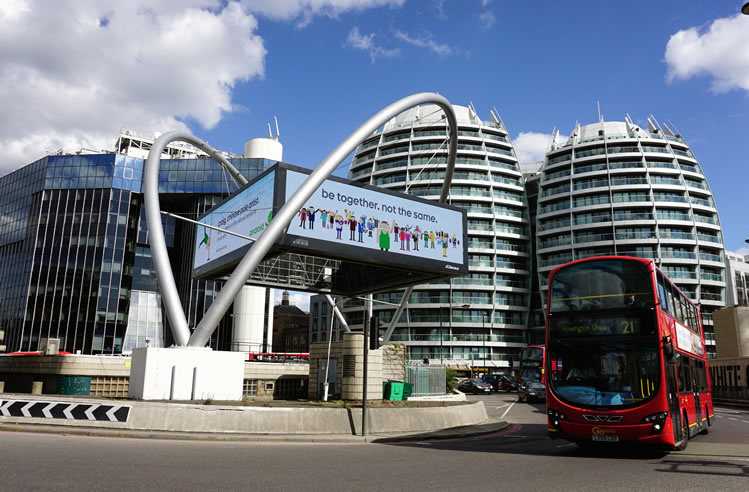 EE will switch on what it is claiming will be the UK's first live 5G trial network in October, in London's Tech City. This, the mobile operator says, will connect EE's customers to 5G for the first time.
Around the east London technology district, also known as Silicon Roundabout, 10 sites will be upgraded to 5G. EE also worked closely with Tech City on trialling and rolling out its 4G network.
In the forthcoming trial, five small businesses and five households will also get the opportunity to try out 5G. EE will find these 10 residents and companies via social media between now and the trial kicking off.
Participants will be able to use mobile broadband devices and EE is currently working with its partners to finalise these.
The live trial is set to showcase 5G's ability to provide high-speed mobile data connections, even in very densely populated areas.
Trial and spectrum details
EE told 5G.co.uk that the trial will use 3.5GHz spectrum, which it recently acquired in the Ofcom auction, and that users can expect gigabit-per-second speeds.
A spokesperson said: "The sites in the area are equipped with up to 65MHz of 4G spectrum, and that will boost the 5G experience."
They added: "Trial sites will be live from October onwards, and we'll keep learning as we engage with more consumers and businesses."

5G technology is tipped to usher in faster and more reliable mobile connections, virtual and augmented reality applications, and more. EE has pledged its aim to be the first UK operator to launch 5G and is building the technology on top of its existing 4G network.
Making 5G a reality
EE told 5G.co.uk: "[EE's 5G launch] will be within 18 months," but would not add further details at this stage.
Marc Allera, CEO of BT's Consumer business, said: "This live trial is a big step forward in making the benefits of 5G a reality for our customers, and in making sure that the UK is at the front of the pack for 5G technology. We're focusing our resource and experience across EE and BT to ensure that we continue to lead the UK market with a mobile network that keeps giving our customers the best speeds and the best coverage.
"5G is a fundamental part of our work to build a converged, smart network that keeps our customers connected to the things that matter most."
O2 arena
O2 is also planning to run a 5G trial at the O2 arena later this year. Greenwich's O2 entertainment venue will get its own localised 5G network, and installation of this is understood to have started in March. Demonstrations will include virtual reality, augmented reality and live streaming applications. In February, when the trial was announced, O2 said visitors should be able to start accessing the network "later this year".
Useful read: What is 5G?
Image:Shutterstock