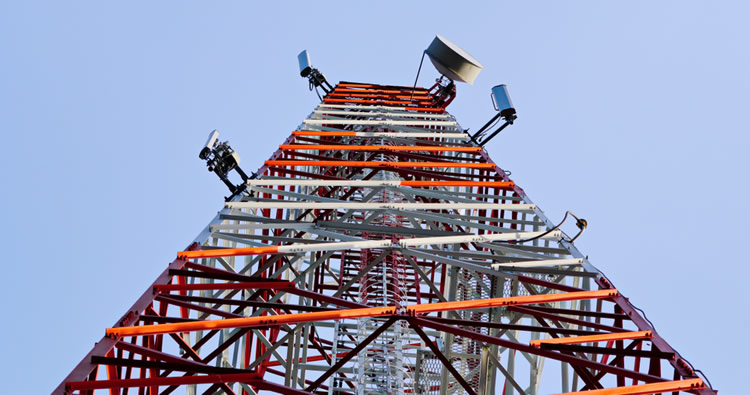 While the likes of EE, BT and Vodafone have announced plans to launch 5G services from 2019, with other networks likely to start in 2020, it could be a lot longer before there's comprehensive coverage, but the UK government has just set a target date: 2027.
This was mentioned in its newly published National Infrastructure and Construction Pipeline 2018, which covers all sorts of projects including those under the digital infrastructure banner, of which 5G roll out is a part.
Specifically, the Pipeline said that it has "ambitions" of "5G deployment to the majority of the country by 2027." So that's not quite a commitment, but it's good that there's a clear goal in place.
As well as the date, the document also revealed that there is £6.8 billion being invested into 11 digital infrastructure projects and programmes between now and 2021. That's a tiny amount compared to the £600 billion being used across all the projects in the Pipeline, but it's still a significant amount in its own right.
Public and private
However, some of this funding was already in place and not all of it is coming directly from the government – much of it is being funded by private companies or public-private partnerships. Also, many of these 11 projects don't actually relate to 5G. The most significant one on that front is the 5G testbeds and trials programme, though this doesn't seem to be getting any more than the £200 million that it had already been allocated.
Also of note is the 700MHz Clearance Programme. Some of that spectrum may be used for 5G, and the government is setting aside £529 million to clear this frequency band and compensate the current licence holders. General mobile upgrade work is also one of the things that was highlighted, with £34 million coming from the government for that.
While it's good to see the government investing in mobile infrastructure, it seems – perhaps reasonably – that the bulk of the work and spending will be carried out by the networks themselves.
The good news is that they seem to be full steam ahead on that front, with new trials and developments emerging on a regular basis, such as O2's Massive MIMO 5G pilot and EE's various 5G trial sites.
Useful read: