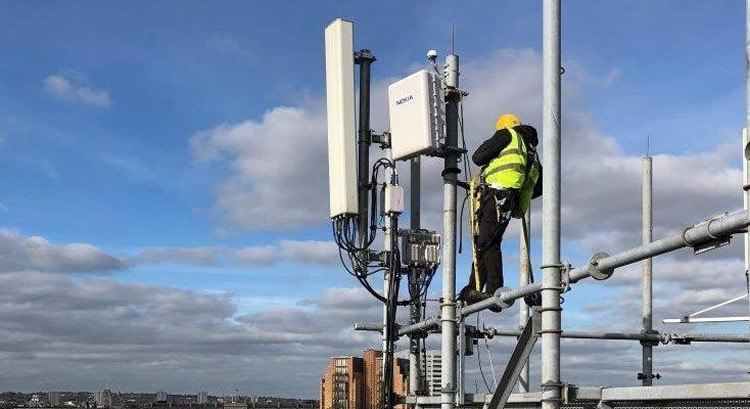 02 and Nokia are rolling out two Massive MIMO (multiple input-multiple output) trials in the King's Cross and Marble Arch areas of London. They say this work will pave the way for 5G deployment across the capital.
Massive MIMO makes mobile networks more efficient by allowing multiple beams of data to be transmitted from the antennas to the device. This boosts speed and capacity.
The locations have been specifically chosen as they have high levels of data traffic. 02 plans to boost coverage in these areas and assess the technology for roll-out elsewhere.
Over 95 million people pass through the King's Cross/St Pancras each year and more than 14 million people travelled through Marble Arch in 2017.
The pilot will deploy Nokia's Massive MIMO technology as well as the 2.3GHz spectrum that O2 won in Ofcom's auction earlier this year. O2 was the only UK network to secure extra 2.3GHz capacity.
Laying 5G's foundations
02 says that as well as boosting capacity in these areas today, the trial will also lay important foundations for 5G.
Massive MIMO technology is expected to play a crucial role in meeting the increased data demand that 5G will drive. Ofcom's 2018 Communications Market report finds that the average user consumes 1.9 GB of data per month. Earlier this year, GiffGaff predicted that the average user will consume 98.34GB per month by 2025.
Brendan O'Reilly, CTO, Telefonica UK, said: "We recognise that customers' need for mobile data in London and other urban areas continues to grow at a rapid pace. This is why we are working with Nokia to trial Massive MIMO and to explore the opportunities to provide the increased capacity and denser coverage for our customers, in the areas they need it most."
02 & 5G
O2 has been vocal about the benefits of 5G but says it won't roll out a commercial deployment to consumers before 2020.
The company has pushed for the UK to move faster in preparing for 5G, claiming that delays could see the government and citizens lose out on a range economic and social benefits, including up to £6 billion a year in productivity savings.
For example, 02's analysis suggests that 5G could save UK councils £2.8 billion annually. 02 called for more collaboration between industry, government, landlords and developers to support the rollout of 5G and to "hardwire 5G into the fabric of our cities".
Useful read: