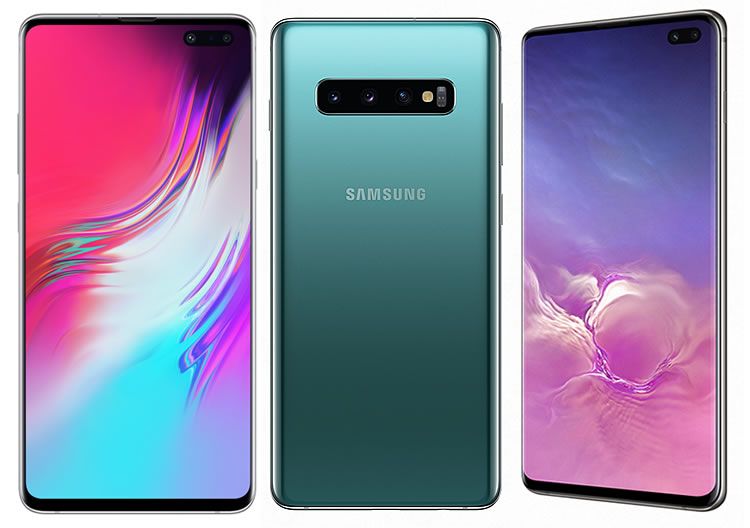 Until now we didn't know which 5G phones O2 would stock, but now we at least know one of them, as the network has confirmed that it will sell the Samsung Galaxy S10 5G when it launches later this year.
That's not overly surprising, as this is arguably the highest profile of the currently announced 5G handsets, but that also makes it exciting, as the Samsung Galaxy S10 5G is a cutting-edge flagship from a big brand.
It has a huge 6.7-inch QHD+ screen, a massive 4,500mAh battery and four rear cameras, including a 12MP lens that can switch between f/1.5 and f/2.4, a 16MP ultra-wide f/2.2 lens, a 12MP f/2.4 telephoto lens, and a 3D depth sensor. The Galaxy S10 5G also has a dual-lens camera on the front, an in-screen fingerprint scanner, a top-end Exynos 9820 chipset and 8GB of RAM.
In other words then it's an even bigger and better version of the Samsung Galaxy S10 Plus, and with the addition of 5G it will be capable of things like 4K video calling, lag-free mobile gaming and far faster downloads.
5G in four cities
We don't know exactly when the Samsung Galaxy S10 5G will go on sale, but it's likely to land on O2 at the same time as the company's 5G network launches, which itself will be at a yet to be confirmed point later this year.
O2 has said that it will initially bring 5G to Belfast, Cardiff, Edinburgh and London, so if you don't live or work in any of those places there may not be much need to grab a 5G contract or the Galaxy S10 5G on day one. Then again, the S10 5G is a better phone in lots of ways than the rest of the range, so it could still be worth buying.
Of course, it almost certainly won't be the only 5G phone that O2 offers at launch. The network hasn't yet confirmed what other handsets it might stock, but a number have been announced, such as the ZTE Axon 10 Pro and Huawei Mate X, with plenty more rumoured.