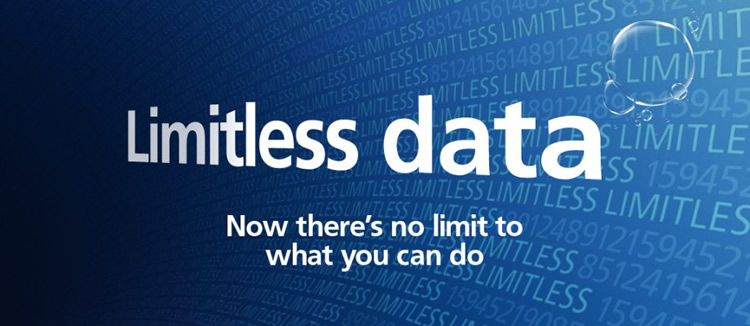 O2 has launched a range of unlimited data plans ahead of its 5G roll out. Until now, all O2 plans came with data limits, but these new plans don't restrict you, and they start at £33 per month on an 18-month SIM-only contract.
That notably is for a 4G plan – O2 hasn't launched its 5G network yet (that's coming in October) so for now you can't get 5G plans, but the network has confirmed that unlimited data will be available on 5G plans when available.
Right now, as well as the starting price above, you can also get unlimited data on a 12-month SIM-only plan for £35 per month, or on a Pay Monthly plan with a handset at a variety of prices. Unlimited data with a Samsung Galaxy S10 5G for example can be had for £66.64 per month on a 36-month contract with £30 upfront.
That, again, is a 4G plan, despite the phone being 5G. But opt for a 5G handset and you'll have the ability to move to a 5G tariff once they're available.
Unlimited data on every major network
These limitless plans are also available as part of a Family Plan, as well as O2 Open and O2 Student plans, and they've felt like they were a long time coming, as not only has Three been offering unlimited data for a long time, but EE and Vodafone recently started offering it too.
With all O2's major rivals offering unlimited data, it was almost essential and inevitable that O2 would remove data limits too.
And it's come at an ideal time, as 5G could prove demanding of data, given that the immense speed will make it tempting to download massive apps, 4K films, and other large files, which could quickly eat up most data allowances.