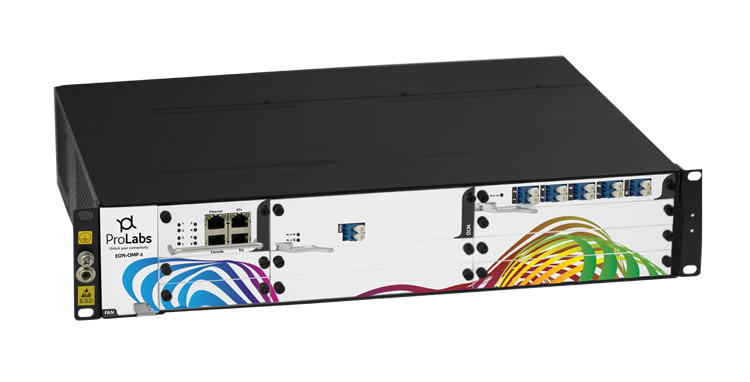 ProLabs (a global leader in optical networking and connectivity solutions) has just announced a new optical platform dubbed EON-OMP-2 (above), offering a full portfolio of Active Solutions aimed primarily at maximising fibre optic infrastructure, a move which could help with 5G.
That's because the move to 5G for networks isn't just about building new infrastructure. In order to optimise their capabilities they also need to make the most of their existing infrastructure, and that's where ProLabs Active Solutions portfolio can come into play.
Lower costs and better performance
It promises to allow mobile networks to save money while increasing efficiency and enhancing existing network capabilities, and even creating "powerful 5G-ready infrastructures."
Beyond network build-out and enhancement, this platform will also allow networks to better monitor and troubleshoot their infrastructure, as well aiding encryption and security. With 5G potentially leading to all new use cases where reliability and security are more important than ever (such as remote surgery and self-driving cars), these features could be extremely valuable.
The platform is modular, so it can be configured to a network's needs, and the first product to be launched as part of it is an Optical Channel Monitor, which is designed to identify the root cause of network issues and can be operated remotely by Network Management Centre engineers, so physical audits in remote locations are less necessary, repairs can be carried out faster, and disruption is minimised.
Anthony Clarkson, Technical Director at ProLabs, said: "This portfolio gives operators the tools to truly maximise their fibre infrastructure as they move to become 5G ready."
It doesn't sound like any of the UK's networks are yet using the portfolio, but with EE and Vodafone already competing for 5G dominance, and Three and O2 soon to launch, it sounds like any of them could benefit from it.
Related read: How fast is 5G?