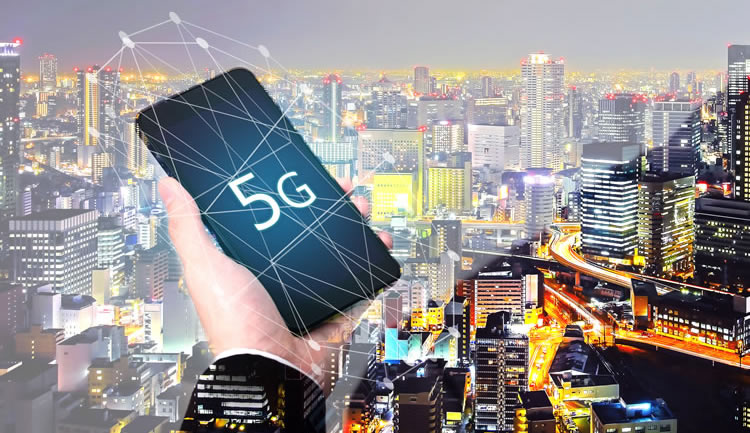 A new study entitled "Evolution from 4G to 5G: Service Provider Survey," and carried out by IHS Markit, has shed some light both on what's set to drive 5G and when we can expect to see it in different parts of the world – and it looks like the UK will have much of Europe beat.
As you can see in the chart below, 82% of mobile networks participating in the study are currently carrying out trials of 5G technology, with 12% set to launch 5G networks before the end of the year.
What about the UK?
Now, don't get too excited if you're in the UK, as that 12% are all in North America, but things are really set to pick up steam from 2019, with 18% of respondents still trialling the tech, while 29% will launch, and while the chart doesn't break down which networks those will be, we already know that EE and BT are planning to launch 5G networks by the end of 2019, so they should be among the 29%.
As for the likes of O2, Vodafone and Three, they all look set to launch networks in 2020 based on what they've said in the past, which, according to the chart, is when 24% of networks globally will.
So what of the 35% in 2021? Well, according to the study that's mostly networks in Europe, so while the UK won't be leading the 5G charge it could have most of the continent beat.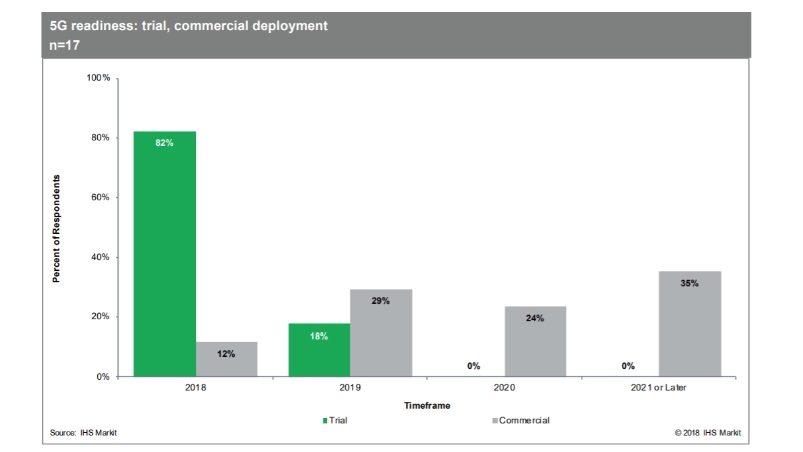 As for what's set to drive 5G, the chief technical drivers were found to be as follows:
Ultra-low latency (82%)
Decreased cost per bit (76%)
Increased network capacity (71%)
The percentage alongside each being how many respondents rated them as the top drivers.
The report also looked at use case drivers, and found that enhanced mobile broadband (eMBB) was rated most highly, followed by real-time gaming – as well as noting that eMBB is required for real-time gaming, so the two go hand in hand.
Yet despite these being major use cases, respondents of the survey expected fixed-wireless access (FWA) to be ready to launch before anything else.
The most challenging development item meanwhile was found to be radio, with 53% of survey respondents saying that this will take more development effort than anything else. Transport was voted second most challenging (24% of respondents listed it), and management in third (with 14% of respondents).
The report concludes that 5G is initially likely to be an extension of what's offered by 4G and Wi-Fi, rather than totally new use cases – they'll come later.
Useful read: How fast is 5G?