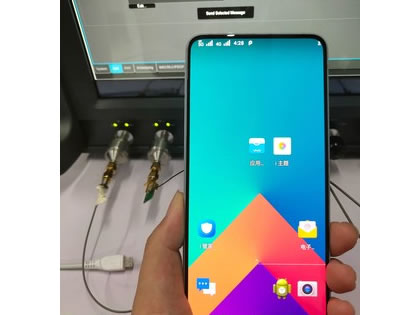 Vivo might not be a name you know, but that could soon change, as it looks set to be one of the first companies to launch a 5G smartphone, having already begun developing pre-commercial 5G phones.
The phone maker reports that it has completed the initial development of 5G smartphone software and hardware, using the Vivo Nex handset as the basis. That's already one of the most innovative phones around, as it has a bezel-free build, a pop-up camera and an in-screen fingerprint scanner, but adding 5G to the mix could make it even more exciting.
Indeed, 5G could transform smartphones as a whole, with Alex Feng, Senior Vice President of Vivo saying:
"The 5G era will spark abundant and new possibilities for the smartphone industry. The combination of 5G and AI Technologies will turn smartphones into intelligent platforms which will take the industry to new heights. We foresee that with 5G and AI, the smartphone will become the sensory, control and service hub for consumer lives."
Vivo's 5G phone developments currently use Qualcomm's Snapdragon X50 modem, which is likely to be at the heart of many early 5G handsets.
On target for 2019
With the 5G version of the Nex, Vivo has completed the first phase of protocol and signalling tests with Keysight UXM 5G signalling. The company still needs to carry out further IoDT (Interoperability Data Testing) tests with 5G infrastructure and networking equipment, but it claims to be on target for a commercial 5G phone launch in 2019.
It's not clear whether Vivo's 5G phone will be widely available in the UK, but you should be able to find it – Amazon stocks some of Vivo's previous handsets and worst case there are always import sites.
That said you might not be short of 5G phone options next year, as Samsung, Apple, Sony, Huawei, LG and OnePlus have all either announced plans to launch a 5G phone in 2019 or are rumored to be doing.
Useful read : more on 5G phones