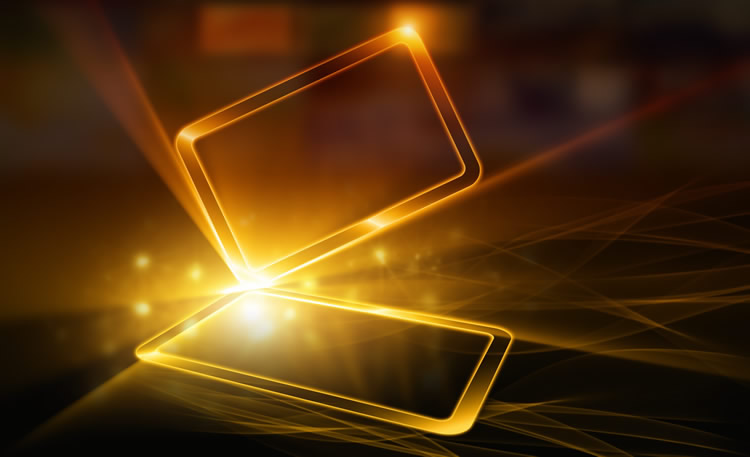 Chinese manufacturer Huawei announced at an analyst event this week that its first 5G-enabled handset will be out next year, in the second half of 2019.
The announcement was made at the company's Global Analyst Summit in Shenzhen, China.
Huawei gave few specifics about the detail of the handset but, interestingly, did disclose that it plans to use its own 5G modem.
Analyst Neil Shah, Partner at Counterpoint, tweeted his analysis (below) during the event and noted that this points to Huawei taking an "end-to-end" approach when it comes to 5G.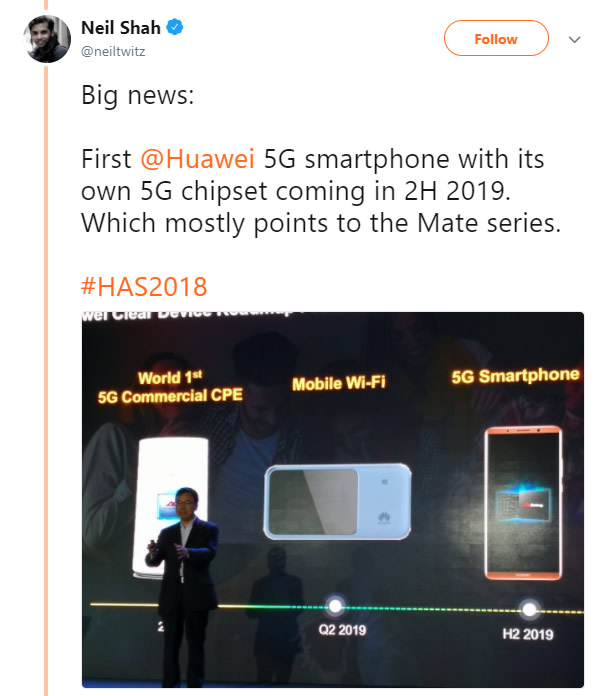 At Mobile World Congress in Barcelona in February, Huawei launched its Balong 5G01, capable of speeds of up to 2.3Gbps. However, this is mainly designed for use in mobile hotspots and connected cars and unlikely to be the one that shows up in the 5G smartphone, due to its size.
Shah said that based on the timing of the launch, the phone will probably be part of Huawei's Mate series. This could be the Mate 30, assuming the Mate 20 launches this autumn.
And it will likely be the first of many Huawei 5G phones, as earlier this week Counterpoint released its worldwide 5G smartphone forecast, predicting that by 2021, over 100 million 5G devices will have been shipped.
5G phones: too soon?
Huawei's is unlikely to be the only 5G phone launching next year.
In February, Qualcomm announced that its Snapdragon X50 5G NR (New Radio) modem family had been selected by various global original equipment manufacturers for 5G mobile handsets to be rolled out from 2019.
Will there be any 5G networks to use the phones with, though? This is highly unlikely in the UK.
Countries such as South Korea, China, Japan and the US are pushing for 5G launches from as early as later this year – although we'll have to see whether they actually materialise. In the UK, the UK's 5G strategy is not planning for commercial roll-out of 5G until 2020.
Manufacturers have a challenge – they want to be first to market and to launch hot new products to revive flagging handset enthusiasm and sales. At the same time, if people fork out for a flashy phone that doesn't live up to expectations without a live 5G network, they risk a backlash.
Huawei pushes forward with 5G
Huawei is among those forging ahead with plans to help get 5G networks up and running. Last month it announced a fresh agreement with BT to run live trials of 5G New Radio (NR), as well as to jointly develop 5G network technology and customer premises equipment (CPEs).
Also last month, the company launched its new small cell solution, the 5G LampSite. It aims to strengthen indoor 5G coverage, to pave the way for the predicted growth in demand for indoor capacity.