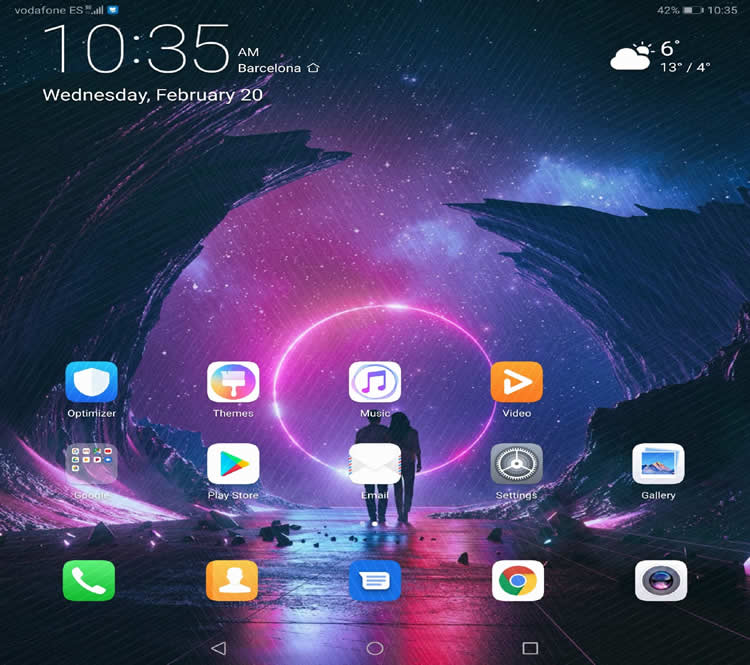 Hot on the heels of announcing that it was testing 5G on a smartphone-sized device, Vodafone has now revealed that it has tested 5G on actual 5G smartphones, and even shared an image to prove it.
The company wouldn't be drawn on exactly which handsets were used for the tests, but you can see a 5G indicator on the screenshot they provided.
These trials were a world-first and were carried out in Madrid and Barcelona using three different 5G phones that will be launched at some point this year. Although we're not sure which yet, there are a number of likely candidates, including a 5G version of the Samsung Galaxy S10, or a 5G phone from Huawei, LG or OnePlus, all of which are known or rumored to be launching this month.
The trial was carried out over four weeks and highlights included download speeds of around 1.5Gbps – up to 10 times faster than 4G, as well as a seamless 4K video call.
In the announcement, Vodafone noted that its 5G network and the phones used were both fully compliant with 3GPP's 'Release 15', which is the latest version of the industry standard for Non-Standalone 5G and was only approved in December 2018.
Ongoing trials
This isn't the end of Vodafone's Barcelona trials either, as the company has already rolled out 5G in the city centre and will be measuring and reporting the speeds it achieves during MWC 2019, which kicks off on February 25th. We wouldn't be surprised if during that event we also find out which 5G phones were used, since they might be announced there.
This is ahead of full commercial 5G roll outs later this year, which might be easier for the network than some rivals, as it notes that it has invested in single Radio Access Network technology across 98% of its European 4G network, an investment which makes it simpler to add 5G on top.
There have been numerous other Vodafone 5G trials and developments across Europe too, with recent UK ones including the launch of 5G at Manchester Airport and the intention to extend its network sharing agreement with O2 to include 5G infrastructure. It's also carrying out 5G trials in seven cities across the UK.