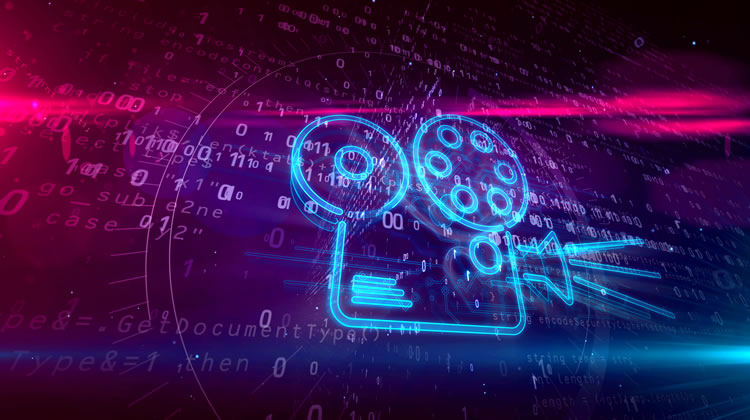 It's early days for 5G TV, but Chinese telecom and smartphone giant Huawei is reportedly working on a 5G television with an 8K resolution display and aims to launch the product sometime this year.
The move would mark Huawei's first foray into making TVs. According to the report via Nikkei Asian Review, the 5G TV would stream content, such as virtual reality applications and 360-degree videos, over 5G networks without the need for cable, satellite or fixed broadband connections. The TV could also serve as a router hub for other connected devices in the home.
Given that 5G is expected to deliver speeds in the realm of 1 Gbps and up to 10 Gbps, it's tempting to consider the faster mobile networks as prime conduits for broadcast services – whether the content is streamed to smartphones wherever users are or to TVs in the home. A report last year from Strategy Analytics found that 5G TV could be the next wave of disruption for the television industry, following on from the introduction of digital streaming services.
But there will need to be advances on multiple fronts before 5G can put a dent in the global television and video market, which Strategy Analytics estimated to be worth $500 billion. For example, each cell site will have to support enough households to make a 5G TV business case feasible. The analyst firm noted that this could be achieved by leveraging technologies such as beamforming and MIMO, cell site virtualization, dynamic throughput in backhaul and network slicing.
5G Broadcast Put to the Test
Trials and tests are underway to make 5G broadcast a reality. Rohde & Schwartz demonstrated an end-to-end 5G broadcast solution last month with a cell coverage radius of more than 60 kilometres for each transmission area. The company is also testing 5G TV broadcasting in a field trial near Munich, Germany.
In addition to TV distribution, 5G will also be used in TV production. In the UK, EE tested the technology during the Wembley Cup Final last year, while BT Sport expects to leverage 5G to remotely produce more broadcasts of live events. One of the first devices to enable 5G broadcast production has already been launched. The 5GXLink is a bonding device that transmits video footage over 5G so that the content can be used.
Article source: Nikkei Asian Review