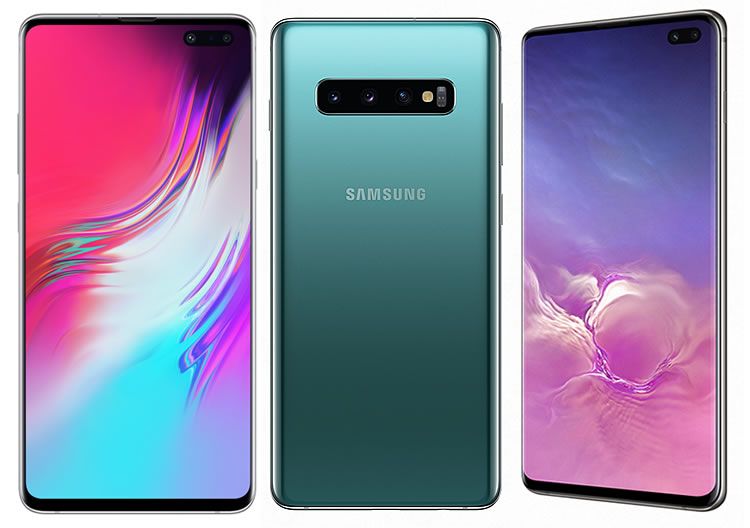 Hot on the heels of Samsung's announcement of the Galaxy S10 5G, EE has confirmed that it will be stocking the phone from some point later this year.
While there's no confirmation of when exactly, it's likely that the handset will be offered by EE as soon as the company has a live 5G network. In turn it's likely to be one of the very first 5G phones you can buy on any network in the UK.
We already know that EE will stock the as yet unannounced 5G phone from OnePlus, so that's now two high profile 5G handsets that the network has committed to offering this year.
It's worth noting that other UK networks such as Three, O2 and Vodafone will presumably also offer 5G phones this year, since they all plan to have live 5G networks this year, but they haven't yet confirmed which handsets.
Still, it makes sense that EE would be ahead of the game there. The company has been talking openly about 5G for longer than most rivals so there's a good chance that – as with 4G – it will also launch a commercial 5G service first.
Coming to some places this summer
And although we don't know exactly when that will be – beyond a vague claim of this summer – we do know that parts of London, Cardiff, Belfast, Edinburgh, Birmingham and Manchester will be first to get the service, followed later in 2019 by parts of Glasgow, Newcastle, Liverpool, Leeds, Hull, Sheffield, Nottingham, Leicester, Coventry and Bristol.
So if you don't live or work in any of those locations then there's probably no need to pick up the Samsung Galaxy S10 5G – or any other 5G handset – on day one if you're on EE.
Then again, the S10 5G looks like a hugely impressive phone in other ways too, with a 6.7-inch QHD+ screen, a top-end Exynos 9820 chipset, 8GB of RAM, four cameras on the back, two on the front and an in-screen fingerprint scanner, along with a massive 4,500mAh battery. So even without 5G you're sure to get a lot out of it.
If you like the sound of it, you can register your interest on EE's site in order to get updates on its price and availability. Or just keep checking in at 5G.co.uk, because this is one phone that we have our eyes on.