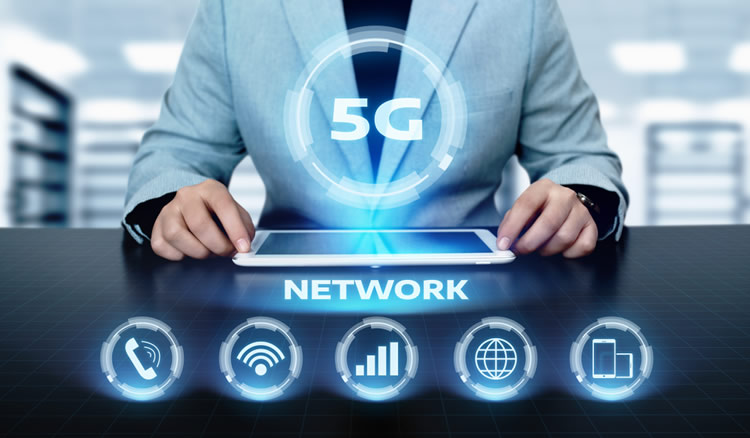 It's big news from Three today, as the network has committed to investing over £2 billion into 5G. It's an investment that will, according to Three, make it able to deliver market-leading 5G, and we might not be waiting long for that 5G service either, as the same announcement talks about a 5G launch in 2019.
This is the first we've heard of a launch in 2019 from Three and previously we predicted that it might not launch 5G until 2020, as although EE and BT are planning 2019 launches, Three had said it wouldn't even start equipment trials until the first half of 2019.
As for that £2 billion+ spend, that's already begun, as Three is including a number of its recent network upgrades and developments in the tally. Specifically, the following:
Acquiring the UK's leading 5G spectrum portfolio
Connecting 20 new, energy-efficient and secure data centres to a newly constructed and super high-capacity dark fibre network
Rolling out 4G+ through carrier aggregation at 2,500 sites in busy areas
Signing an agreement to roll out new cell site technology to improve 4G and prepare for 5G
Deployed the world's first 5G-ready, fully integrated cloud native core network, with an initial capacity of 1.2TB/s, and with the ability to further improve capacity quickly and cost effectively as needed
Fast, reliable and ready for future data demands
This work will, according to the company, allow it to offer faster and more reliable phone services, which are two things that are expected to be key benefits of 5G – a technology which Three believes will be a real alternative to fixed line fibre broadband.
What Three hasn't said in today's announcement is exactly where the rest of its investment will go, but it's clear that the company is working hard in all areas to deliver a strong, stable 5G network as soon as possible.
That's important, as an Ofcom report predicts that UK customers will use an average of 13 times more data in 2025 than today, and Three's customers already use 3.5 times more than the industry average, so serious upgrades to infrastructure will be needed.
Of the announcement, Dave Dyson, Chief executive officer at Three, said: "We have always led on mobile data and 5G is another game-changer. Also described as wireless fibre, 5G delivers a huge increase in capacity together with ultra-low latency. It opens up new possibilities in home broadband and industrial applications, as well as being able to support the rapid growth in mobile data usage.

"This is a major investment into the UK's digital infrastructure. UK consumers have an insatiable appetite for data and 5G unlocks significant capability to meet that demand.

"We have been planning our approach to 5G for many years and we are well positioned to lead on this next generation of technology. These investments are the latest in a series of important building blocks to deliver the best end to end data experience for our customers."
The fight for 5G leadership
While this latest news is perhaps the most promising report from Three yet on its 5G status, it's not the first time we've heard the network say it will excel at 5G, as previously the network had said that its total spectrum holdings makes it the best placed of the UK's networks to take an early position of 5G leadership.
Not that it won't have a fight on its hands for that, as there is promising news in other quarters too. Vodafone and EE for example both recently launched live 5G trial networks.