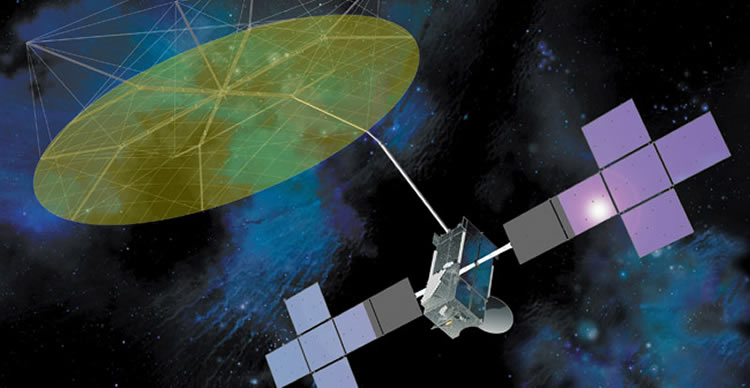 If you think about the infrastructure behind a mobile network you probably think mostly of masts, but for 5G satellites could also play a role, and EchoStar Mobile is set to help make that happen.
The company, which provides its customers with access to a hybrid satellite and terrestrial network, has partnered with the European Space Agency (ESA) and other space industry leaders to develop and promote 5G services.
More specifically, they're planning to carry out 5G trials focused on satellite capabilities – which is why the space industry is getting involved at all.
These are set to start in 2018 and will look at how satellites could help with connectivity in transport, public safety, media and entertainment sectors.
EchoStar Mobile and its partners will also look at how satellite technology can be standardised and integrated with public networks, as well exploring application development.
EchoStar Mobile is already using satellites to enhance mobile voice and data communications and presumably it will continue to enhance these things when implemented with 5G, potentially delivering an even faster, higher quality and more reliable service than standard 5G is already expected to.
"We are very pleased to be joining this coalition of space industry technology leaders to help move forward the development and implementation of 5G services designed to enhance the future of all Europeans," said Chris Britton, managing director of EchoStar Mobile.

"The future holds a variety of opportunities for all of us to contribute to the enhancement of advanced communications services over satellite to governments, industries and the public at large in Europe. Working together, we can make it happen and make a difference."

"All of these efforts are designed to support the European Union in its initiatives to bring ubiquitous coverage and enhanced services throughout Europe. EchoStar Mobile is excited to be an integral part of this coalition and is eager to begin moving things forward in a dynamic way."
And this isn't the first talk of satellite technology being used for 5G, as earlier this month we heard that Avanti would also be looking into the integration of satellite technology.
Image credit: Echostar