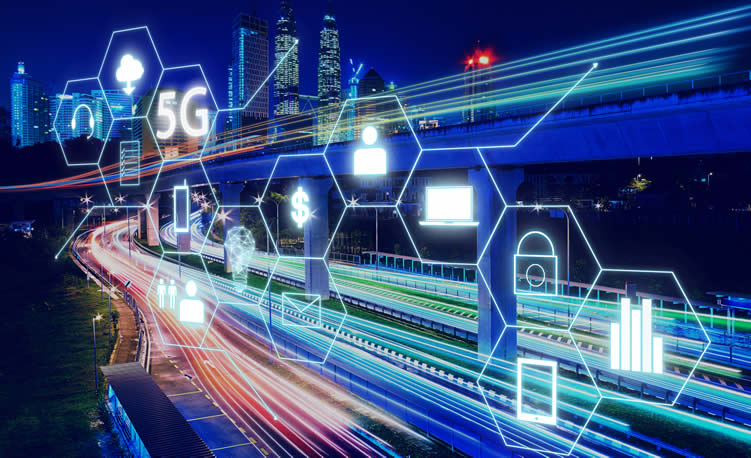 If you're running a small-to-medium-sized enterprise (SME) in the UK, you may not realise it yet, but 5G is about to change your life. Facetiousness aside, current messaging on 5G expectations can be summed up as being a "game-changer" for small businesses, bringing increased productivity and efficiency and even sparking the creation of new businesses across a variety of sectors.
The latest example comes from a recent article by BT's Managing Director of Strategy and Marketing Chris Sims.
In his article, Sims explains how 5G will encourage more businesses to adopt what he calls a "mobile-first" approach. Since most people now use mobile devices in their personal lives, this has changed the way many businesses interact with their customers and how their employees communicate with each other, he explains. So, "mobile-first" means "putting the mobile experience at the core of every customer and employee touchpoint."
With faster speeds, higher capacity and lower latency, 5G will add new momentum to this business mobility trend, so the thinking goes. According to Sims, "SMEs can benefit right now from 5G's superfast download speeds, data-sharing in real time, and streaming high quality video without interruption."
In pursuit of the SME opportunity, BT's mobile arm EE recently introduced unlimited data plans for 5G, as well as 4G, specifically for SMEs. The SIM-only and smartphone plans for businesses also include Mobile Iron Threat Defence to protect against security attacks on devices, apps and the network. In May, EE became the first UK operator to launch 5G services, making it available in six cities.
More market awareness needed
While tailoring 5G mobile data plans for SMEs is a good start for stimulating take up, a recent study suggests that efforts to educate the market will also be needed. Deloitte recently published a report for the Scottish Futures Trust, which showed how 5G could deliver economic and social benefits for Scotland.
But to realize the benefits, the report notes that it will be necessary to increase awareness and understanding of 5G and other complementary technologies. As stated in the report, "Awareness and understanding appear patchy at present, with some organisations -- such as SMEs and some local government bodies – potentially at risk of falling behind the curve."
The Deloitte research is specific to Scotland, but the recommendations related to small businesses are certainly relevant to the whole of the UK for helping SMEs understand the benefits of 5G.