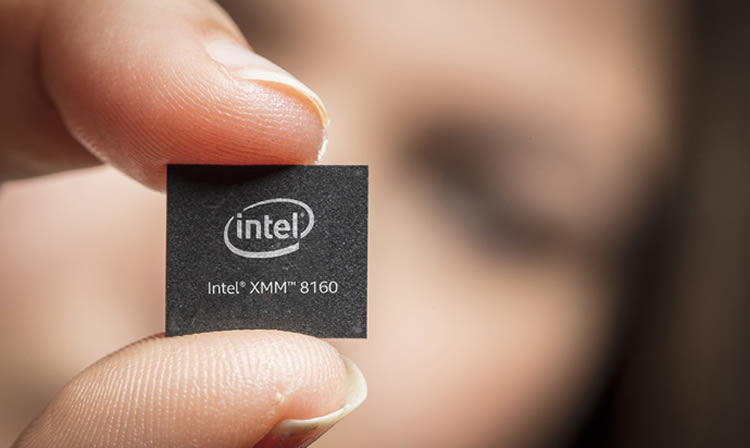 Intel has brought forward the launch date for the second iteration of its 5G modem to meet demand and accelerate widespread 5G adoption. Devices should be available as early as the first half of 2020.
Intel announced that it will launch its XMM 8160 5G modem six months earlier than originally planned. It is expected to ship in the second half of 2019, with the expectation that devices using the modem will be on the market in the first half of 2020.
It's especially good news for iPhone fans as the 2020 round of iPhone updates, which usually come in autumn, should be 5G ready. There had been some concern that Apple's decision to switch to Intel modems from Qualcomm in this year's iPhones could lead to delays in getting 5G ready phones.
Intel says the decision to speed up delivery of the XXM 8160 is to meet demand and accelerate widespread 5G adoption. That may be true, but there have also been rumours about issues with Intel's first 5G modem, the XXM 8060: Apple is said to be dissatisfied with the amount of heat it produced. There's also the issue of not wanting to play catch-up with Qualcomm, whose modems are being used by other manufacturers including Motorola which debuted the moto z3 and 5G moto mod in the summer.
Dr Cormac Conroy, Intel's corporate vice president and general manager of the Communication and Devices Group, said: "We are seeing great demand for the advanced feature set of the XMM 8160, such that we made a strategic decision to pull in the launch of this modem by half a year to deliver a leading 5G solution."
The Intel XMM 8160 a multimode modem, meaning that it will support the new 5G New Radio (NR) standards, including standalone (SA) and no-standalone (NSA), as well as 4G, 4G and 2G radios, all in a single chipset that's smaller than a penny. This is important for two reasons. First, it will be backwards compatible to existing mobile networks which is vital given that 5G is expected to work alongside 4G and other legacy systems for some time. Second, the multimode form means that device manufacturers will only need one modem instead of separate ones for 5G and legacy connectivity, which will make the devices they are able to design smaller and more power efficient. Intel says its chips will offer clear improvements in power, size and scalability over competing single mode modems.
The 8160 will support peak download speeds up to 6Gbps, making it three to six times faster than the latest LTE modems. It will support new mmWave spectrum as well as sub 6GHz 5G NR bands. Intel says it has global carrier support, broad platform certification and broad OEM support, which will enable the new modem to be manufactured at scale.