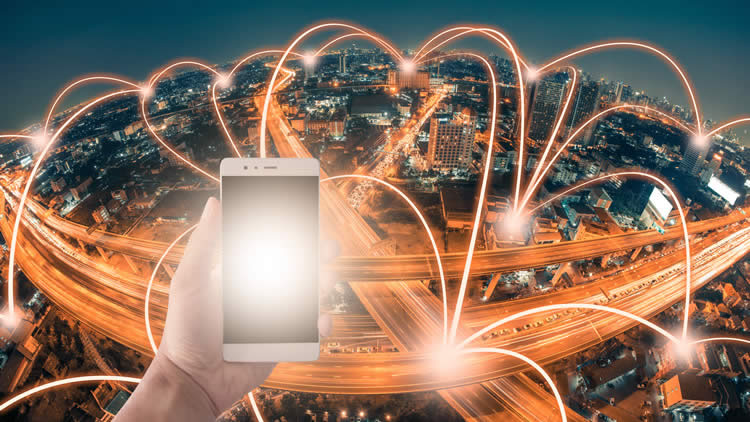 Via Shutterstock
5G's commercial launch is still years away, but a 5G trial will soon be underway in part of London. Specifically, the trial will happen at Guildhall in the City of London, and discussions are apparently taking place now to make the necessary arrangements for the trial.
It's happening thanks to Cornerstone Telecommunications Infrastructure (CTIL), which has a 15-year partnership with the City of London, and which is also working to deploy 400 small cells in the area, 20 of which are already active.
These are transceivers that are used to boost mobile capacity and are likely to be a big part of any 5G network.
This small cell network is likely to complete by 2019, well ahead of the likely launch of commercial 5G in 2020, which means that when networks do turn on 5G the City of London will be ready and will likely be among the first places in the UK to offer 5G coverage, as it's the first borough committing to such a large-scale deployment of small cells.
The fastest Wi-Fi around
But even now you can benefit from this partnership, as the CTIL and the City of London have just launched the fastest free Wi-Fi network in the UK.
It's up to ten times faster than speeds previously available in the area, offering speeds of between 50 and 180Mbps. That's fast enough that you could download a 700MB film in under two minutes using the network. It's also six times faster than the average broadband line.
This network includes more than 150 Wi-Fi access points installed on street furniture across the City, so that people will get seamless Wi-Fi coverage throughout the Square Mile.
The network was a multi-million pound project, yet it's completely free as well as being free of adverts, and it just requires a one-time registration to use.
This is all great news for anyone who lives and works in the area, but if you don't work in the City, don't worry. O2 has previously announced plans to bring 1,400 small cells to sites across greater London and you can be sure other networks and regions will be preparing for 5G too. Hopefully all this preparation means the eventual roll out will be rapid and smooth.
Image credit: Shutterstock