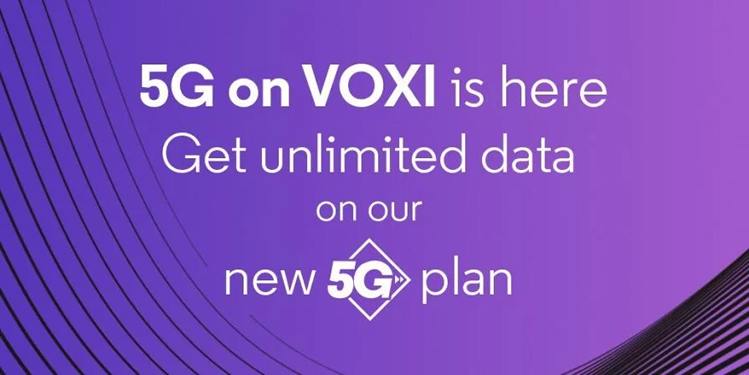 5G on VOXI is now available, giving you one more choice of which network to get superfast 5G speeds from. Of course, VOXI is owned and operated by Vodafone, but that's no bad thing, as it means 5G is available in all the same places from day one.
Specifically, that means you can get VOXI 5G in parts of Birkenhead, Birmingham, Bolton, Bootle, Bristol, Cardiff, Droylsden, Eccles, Glasgow, Horwich, Huyton-With-Roby, Isles of Scilly, Lancaster, Liverpool, Llandudno, London, Manchester, Mangotsfield, Newbury, Paisley, Penarth, Plymouth, Prestwich, Salford, Solihull, Stoke-on-Trent, Stretford, Wallasey, Warrington and Wolverhampton.
And that's not all. Vodafone – and now VOXI too – also offer 5G roaming, letting you access 5G speeds in parts of Germany, Italy and Spain too. That's something that other UK networks don't yet offer. In all 5G is available on VOXI in parts of 77 towns and cities across the UK and Europe, with 30 of them being in the UK.
Unlimited data and no price rises
VOXI 5G is available at no extra cost and comes on a plan with unlimited data, with prices for that coming in at £30 per month until February, when it will rise to £35. You're also not tied into a contract, though optionally you can get a 5G phone on contract, with VOXI currently stocking the Samsung Galaxy S10 5G, Huawei Mate 20X 5G and Samsung Galaxy A90 5G.
VOXI's 5G launch makes it the second UK MVNO (mobile virtual network operator) to do so, following BT Mobile.
And while VOXI's 5G launch is the headline news here, Vodafone also took the opportunity to confirm that 5G will be coming to Vodafone Pay As You Go soon, giving you even more choice as to how you get your 5G.