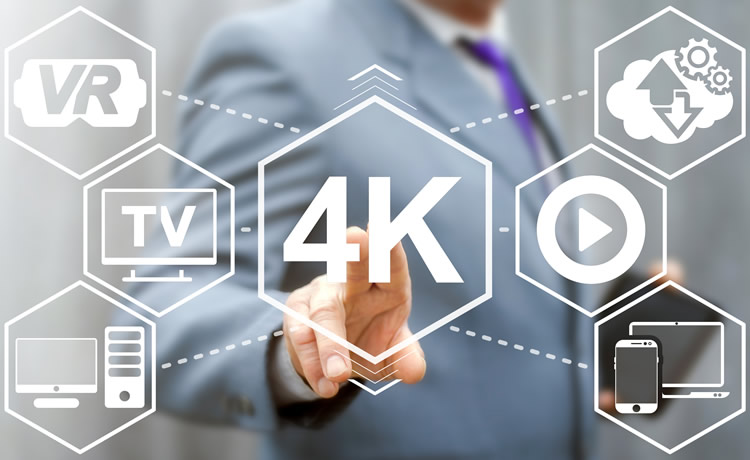 French broadcast equipment company ATEME has announced that its advanced video compression technology is being used by Arqiva and Samsung in their pioneering UK Fixed Wireless Access (FWA) trial.
The trial commenced in central London this July and will run through to December. It's intended to demonstrate the viability of 5G FWA as an alternative to regular fixed wire broadband.
Samsung's 5G network solution and customer premises equipment (CPE) is being combined with Arqiva's 28GHz millimetre wave (mmWave) spectrum. ATEME's part in the trial involves transcoding the 4K HDR content that's being transferred with its TITAN software-based encoder-transcoder, essentially delivering extremely high video quality at a lower bitrate.
With proven downlink speeds of around 1Gb per second at the CPE, there's potential for 5G FWA to simultaneously stream more than 25 UHD 4K TV channels.
Jonathan Freeman, product and technology director, telecoms & M2M, Arqiva said: "Arqiva and Samsung's trial is demonstrating the power of 5G to deliver gigabit speeds, in due course this will enable end users to access multiple 4K video streams along with a whole range of other high bandwidth content and applications. FWA is likely be the first incarnation of 5G technology that people will see and use and Arqiva is excited to be working with Samsung and ATEME to showcase the rapid progress being made in this area."
Cedric Trouilhet, EMEA director solutions and business development at ATEME, said: "This trial is a truly unique opportunity for our company to demonstrate its advanced video technology enabling 4K HDR content delivery over a fixed wireless network. ATEME's TITAN provides unparalleled video quality while constraining the bandwidth to address any kind of network."
Useful read | 5G Fixed Wireless Access (FWA) Technology | read guide
Image credit: Shutterstock