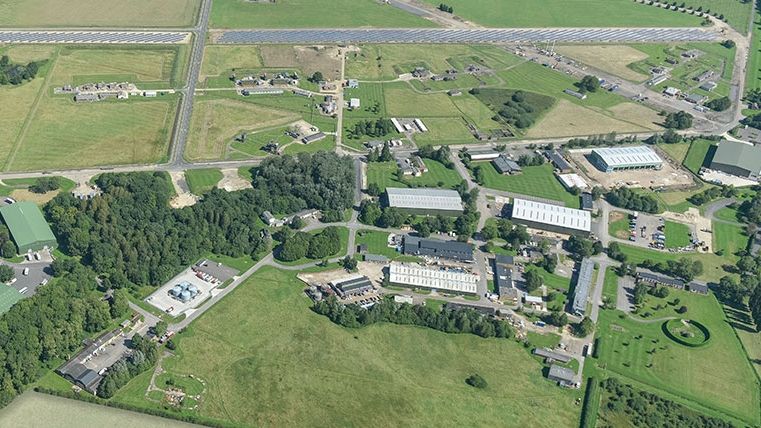 Two exciting new 5G facilities have launched just outside the village of Waddesdon, itself just six miles from Aylesbury, with a focus on 5G communications as well as developing and testing new products and services.
The Westcott 5G Step-Out Centre (named after the Westcott Venture Park, pictured above, which it's housed in) is one of these facilities and it's this one that's focused on new products and services specifically.
Established in collaboration with the Buckinghamshire & Thames Valley Local Enterprise Partnership (BTVLEP), Rockspring and the Satellite Applications Catapult, the Centre is designed to give platform and application developers access to the latest 5G equipment, so they can quickly trial technology under conditions that are representative of the real world, without having to invest in expensive infrastructure of their own.
Communications and autonomy
The Westcott Business Incubation Centre on the other hand isn't purely focused on 5G, but one of its aims is to provide specialised business and technical support for early-stage businesses working on 5G communications. It will also support businesses working on autonomous systems, which won't necessarily use 5G, but 5G is expected to be a big driver of autonomous machines.
This facility is supported by the European Regional Development Fund, Rockspring, BTVLEP and the Satellite Applications Catapult.
The latest in a long line
These two facilities are the latest of many opening all over the UK, with focuses on various different aspects of 5G development.
Other recent ones include a 5G testbed in Brighton, allowing companies to test 5G applications and providing access to an Immersive Lab.
We've also seen lots of support for 5G development from the UK government, which through its 5G Testbeds and Trials Programme (5GTT) has supported numerous testbeds and organisations and continues to do so.
Useful read: What is 5G?