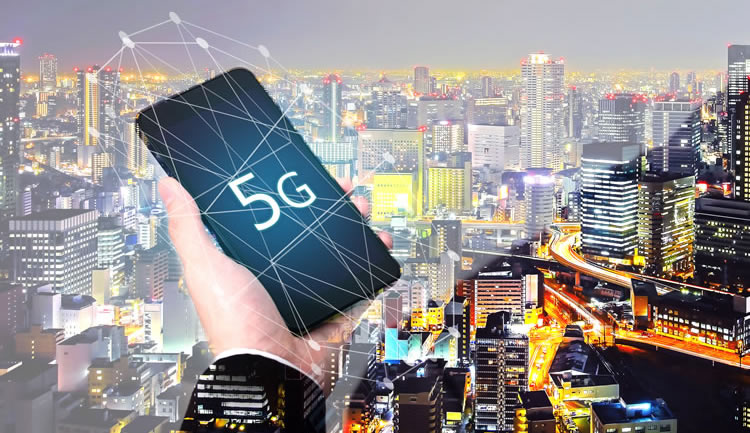 London is already one of the world's major tech hubs, but it could soon get a lot smarter for every resident and visitor, as Sadiq Khan, the Mayor of London, has revealed his plans to turn the capital into a true smart city.
There's a lot to it, and some of it concerns 5G, with the roadmap – dubbed Smarter London Together – outlining that among other things, Khan plans to support bids for government funding to test 5G connectivity.
But beyond testing 5G, London could soon get much of the infrastructure it needs for a 5G network, with the roadmap additionally noting that a new generation of lampposts could be built, which by the sounds of things could include small cells or other 5G infrastructure. EE envisioned exactly this back in 2015.
But these lampposts could also include air quality sensors, cameras and other utilities, as you would expect from smart street furniture. In fact, for London to become a proper smart city the number of connected objects will need to grow substantially, and having a widespread, speedy and stable mobile network will be vital to keeping them running, so it's no wonder 5G factors into the plans.
A new 5G standard
The roadmap is a bit woolly on exactly how much of a role 5G will play, but does include plans to "develop integrated strategies and governance frameworks, including template standardised wayleaves and agreements, to deliver a new 5G standard for London."
And even where 5G isn't name-checked, speedy data is clearly a priority, with the roadmap additionally including plans to bring full fibre connectivity to all new homes, as well as bringing fibre to the London Underground and 4G to public buildings.
In the words of Chief Digital Officer, Theo Blackwell: "The new roadmap focuses on getting the foundations for the future right. Digital connectivity is now rightly seen by Londoners as important as their other utilities. We will properly mobilise the city's resources to end not-spots, and propose planning powers to ensure new developments are connected."
In fact, the goal ultimately is to provide "ubiquitous gigabit-capable digital connectivity" so whether you're on 5G or fibre your data speeds in London could soon get a lot higher.
Useful read: What Is 5G?
Image: Shutterstock