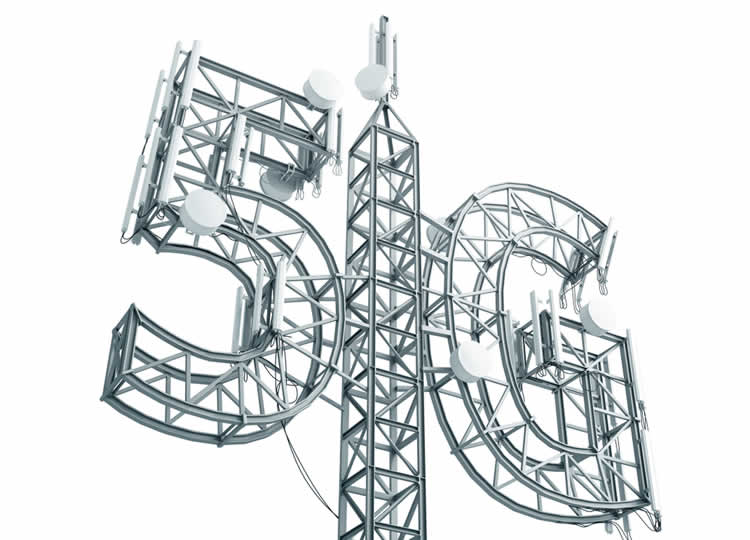 The Monmouthshire 5G testbed was recently in the spotlight as UK Secretary of State for Wales Alun Cairns stopped by to see how things are going in local 5G technology developments. The testbed, located in the village of Llanddewi Rhydderch, is trialling 5G technology to improve broadband connectivity for consumers, businesses, farmers and tourists in the mostly rural county.
The test site in Monmouthshire is one of seven sites that comprise the government-funded 5G Rural Integrated Testbed (5GRIT). Other test sites are located in Cumbria, Northumberland, North Yorkshire, Lincolnshire, Inverness-shire and Perthshire. The aim of 5GRIT is to test 5G technologies for rural applications -- such as connecting under-served communities, smart agriculture and tourism – using shared TV white space spectrum.
In the small Monmouthshire village, with a share of £3.5 million from the UK government, a trial wireless broadband network was set up by Broadway Partners using a 60GHz wireless mesh solution from Cambridge Communications Systems (CCS).
Secretary of State for Wales Alun Cairns said: "It is great to see first-hand how UK Government funding is being used in Monmouthshire to transform connectivity in our rural communities. There is potential to use 5G to increase food production in farming, improve healthcare in the home and develop apps for tourists – all of which will provide an important boost to our rural economy."

Barry Weaver, Broadway Partners Operations Director, said: "We believe that Gigabit connectivity by 2025 is achievable through the right mix of technology, knowhow and some positive energy! The 5G pilot in Monmouthshire proved that Gigabit services can be delivered to communities at a very quick speed."
Prioritizing Rural Connectivity in UK
The UK government recently announced plans for £5 billion in new funding to bring "gigabit-capable" broadband to hard-to-reach areas in the country.
There is also a distinct effort to prioritize broadband connectivity for rural communities and businesses in the government's 5G testbeds program. The 5GRIT testbed is one example, which has launched trials in the areas of drone fight safety as well as 5G broadband for caravan parks in Lincolnshire.
Useful read: What are the 5G Testbeds?
Another example is the 5G RuralFirst testbed, spearheaded by Cisco. 5GRuralFirst is focused on developing not only technology solutions but also new business models for delivering broadband in rural areas. Recent trials include 5G broadcast radio on the Orkney islands, a connected cow application in Somerset as well as monitoring systems for salmon farming.