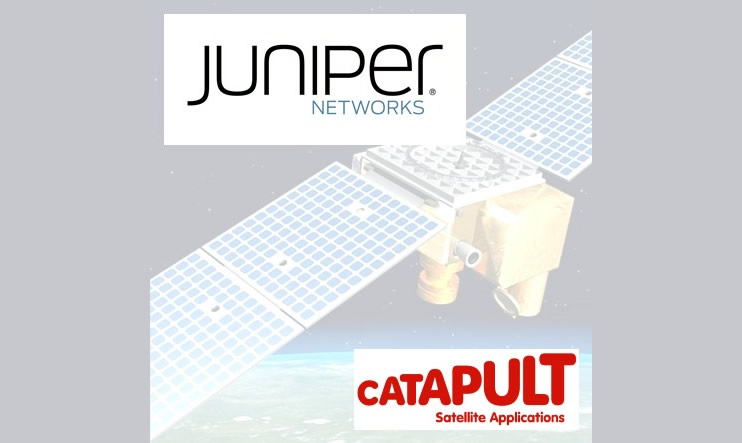 Terrestrial and satellite communications infrastructure needs to develop hand-in-hand with the 5G applications it will support. To make this a reality, Juniper Networks and The Satellite Applications Catapult are working together to build a secure, end-to-end network infrastructure for 5G applications and services.
The initiative will launch in April and is a collaboration between academics and industry partners who are working to define and develop future communications infrastructure needed for 5G and its use cases.
The testbed will provide ubiquitous connectivity for terrestrial and satellite communications to enable critical 5G applications, such as driverless cars and remote health services.
Infrastructure alongside applications
Kieran Arnold, Director of 5G at The Satellite Applications Catapult, told 5G.co.uk: "This testbed will be used for a collaborative project to develop 5G use cases across terrestrial and satellite such as those proposed for the recent Department for Culture, Media & Sport (DCMS) funding call around automotive, e-health etc., to drive 5G economic development in the UK."

He added: "Specifically, the facility will give access to innovators - SME or industrial - wanting to access the capability to develop early stage applications and services in preparation for commercial launch in the coming years."
The partners stressed the importance of infrastructure developing alongside and in conjunction with 5G products and services.
Future developments
The testbed infrastructure uses Juniper's technology including routing, switching, security and software-defined networking (SDN). It also incorporates network functions virtualisation (NFV), mobile edge computing and software orchestration in the core.
After the testbed is complete, it could be used for further collaborative 5G projects in the UK, Juniper and The Satellite Applications Catapult say.
UK testbeds
In October last year, the government announced a £25 million competition to fund further testbeds across the UK. The call for proposals closed in December and winning projects could receive up to £5 million in funding. Places such as Brighton, Basingstoke, Worcestershire and the North East are all already establishing 5G testbed programmes, and others are gradually being publicised.
In December, it was also announced that a consortium of Cambridge Wireless (CW), TM Forum and the Knowledge Transfer Network (KTN) will run the government's 5G innovation network alongside and to support existing 5G testbeds.
Image credit: Juniper & Catapult